Critical Build Plan
Over the next four years, subject to receiving the necessary planning consents from the boroughs of Wandsworth and Merton, we will start a critical and historic renovation and expansion of our site, the biggest capital development since our relocation to Wandsworth at the beginning of the 19th century. Our critical build programme, which embraces teaching, learning, sport, and social spaces, will allow us to transform our educational offering across the curriculum, further our award-winning outreach initiatives, provide even greater access and social mobility and ensure we meet the needs of pupils today and for generations to come.  
Our ambitious plans embody the school's desire to be outstanding across all areas of the curriculum as well as recognising our heritage and the evolving needs of our fully co-ed population.
Sixth Form Centre
The first phase of development will be the expansion of our existing Sixth Form Centre. Our sixth form population will benefit from a modern, spacious learning environment with flexible social spaces, a café, lecture space and study areas – an environment more aligned with the next stage of their lives.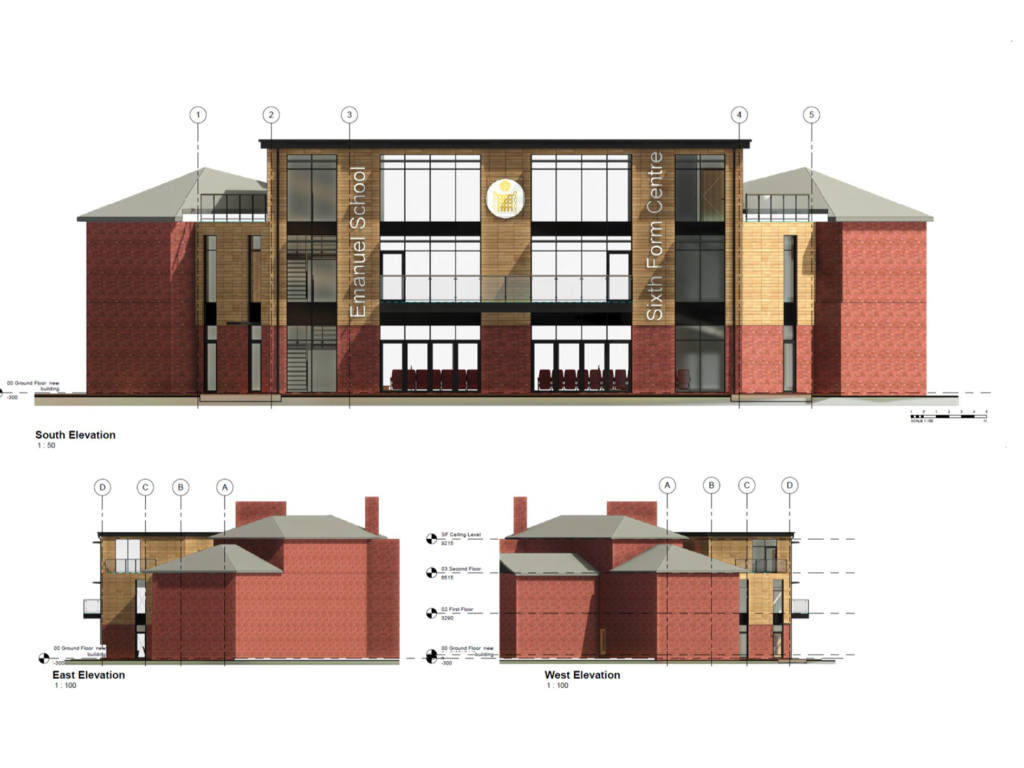 Start date: March/April 2022 Completion date: August 2022 
Sports facilities
Alongside these works, subject to the necessary planning consent, we will embark on a three-phase expansion and enhancement of our off-site sports facility, the Emanuel School Sports Park (Blagdon's). This will include a new all-weather pitch, cricket nets, tennis courts and a new pavilion with modern changing and entertaining facilities. The development of our match and training ground will provide superb facilities befitting a top co-educational school.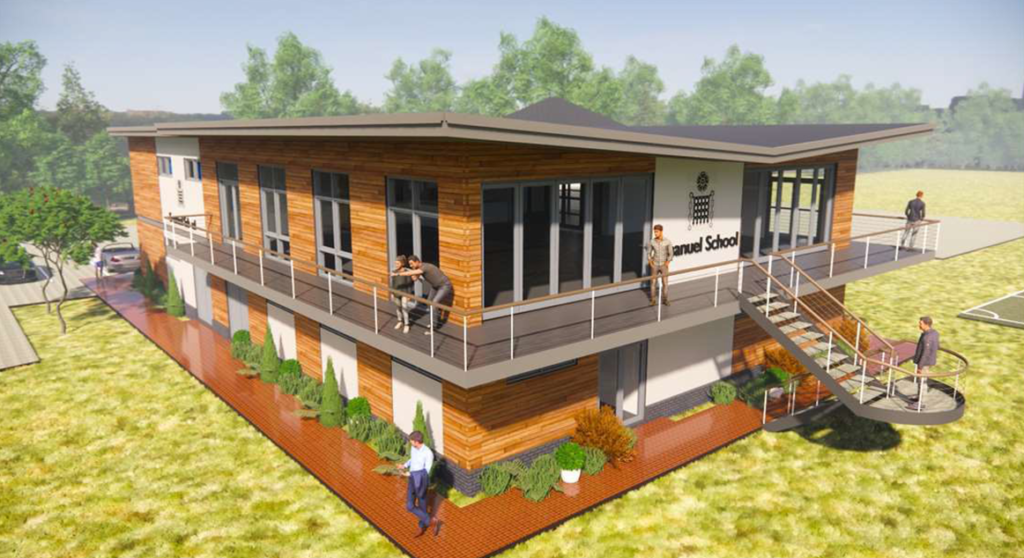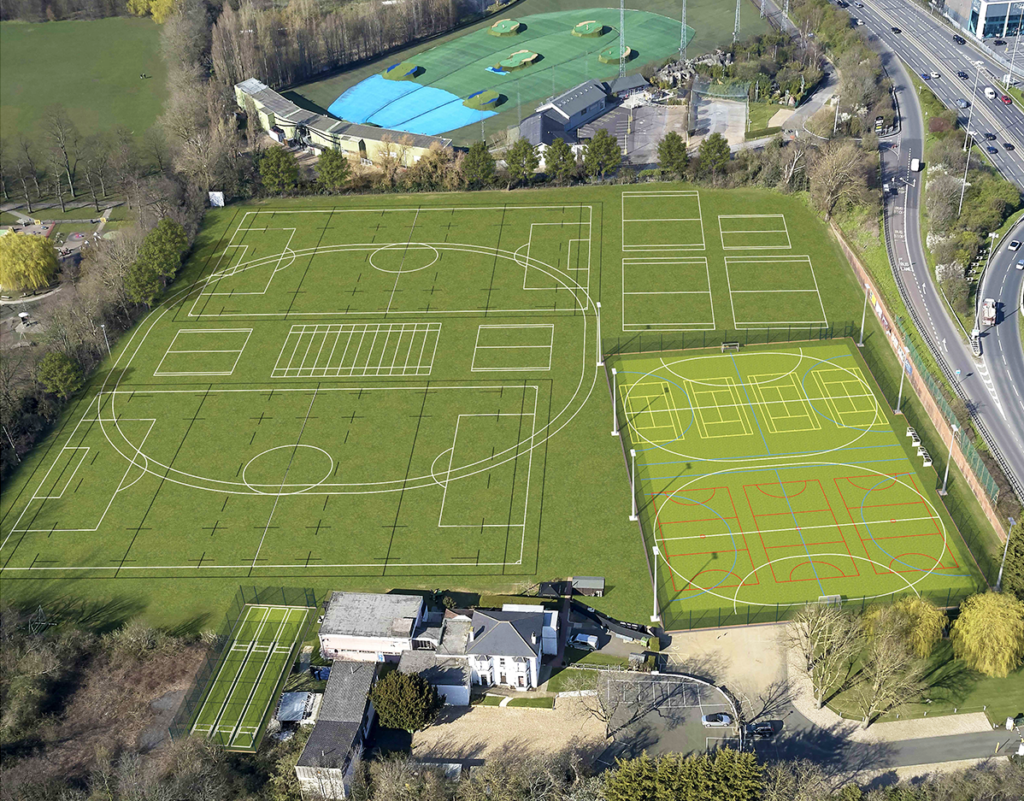 Start date: April 2022
Completion Date: December 2024
New Building
In summer 2023, we will begin work on the largest building project ever undertaken on the main site. This will transform the school's educational offering, with a large light-filled refectory on the ground floor, doubling as an entertainment space, and specialist science labs, classrooms and computing rooms above.
The vacated labs and refectory in the main building will be repurposed to enhance the school's outstanding creative and performing arts subjects. This will create an innovative, multi-functional hub at the rear of the school to champion drama, music and design as well as provide further classroom space and fulfil other practical needs.
This ambitious project is subject to funding and planning. We have recognised and planned for adapted versions of the project if circumstances dictate. The original plan outlined above, or an adapted version, will solve the long-standing space needs of the school.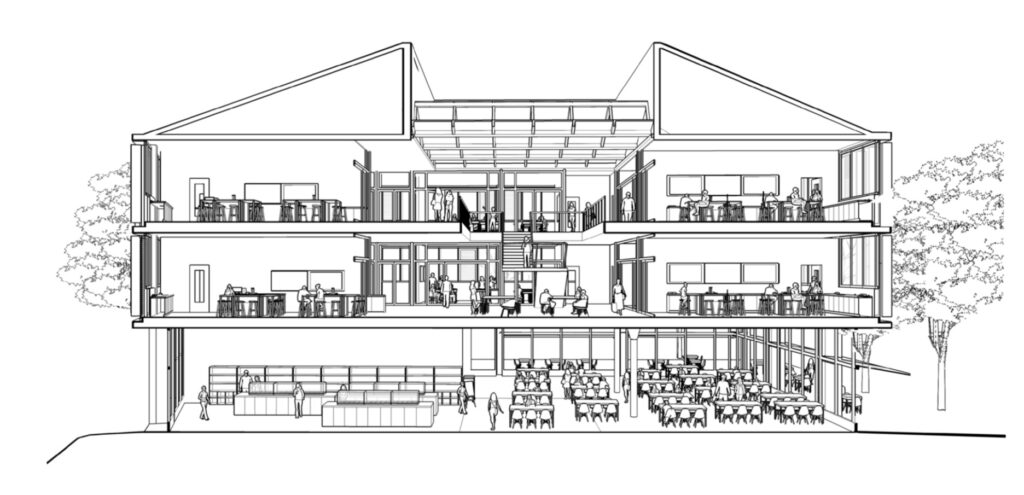 Start date: Autumn 2023 Completion date: Autumn 2025 
Funding
The critical build programme is dependent on securing appropriate funding and support. The intention is to fund this from a mix of income sources: school reserves; long-term borrowing; and philanthropic donations. 
If this is an area you would like to know more about, please contact Sarah McGee, Development Director, at sarah.mcgee@emanuel.org.uk or 020 8875 6978.