Legacies have supported Emanuel from the time of its foundation and are an ideal way of helping the school today and into the future. Remembering Emanuel in your will allows donors to support the historic aims and vision of the school, ensuring it continues to offer an all-round education to a wide spectrum of pupils.
Many people like their intentions to remain confidential but, if you do not wish your gift to remain anonymous, we would be delighted to invite you to exclusive events and be among the first to hear news about the school and our plans for the future.
---
All You Need
To leave a gift in your will all you need is Emanuel's charity number and registered address:
Charity name: Emanuel School General Charitable Trust
Charity number: 296273
Address: Emanuel School, Battersea Rise, London SW11 1HS
It really made sense to me to mention Emanuel School in my will. After all, without the support and encouragement of teachers at the school, none of the things I've achieved in my life would have been possible. By mentioning Emanuel in my will, I can help the school build up its endowment fund so that more pupils can be given a similar chance to explore their talents, which otherwise would be denied to them.
– Markus Jaigirder (OE and Chair of the Governors)
---
Following your wishes
We commit to ensuring that 100% of any gift is used carefully to support the long-term vision and goals of Emanuel. However, if there is a particular aspect of the school that you would like to support then we would be delighted to discuss it with you. Please contact Jack Clark, Development Director, on development@emanuel.org.uk or 020 8875 6978 if you would like to discuss your gift.
---
The 1% club
Some of our supporters have chosen to join the 1% club. With increased uncertainty over how much people will need for the future, a gift of 1% allows supporters to look after their loved ones whilst making a huge difference to the community at Emanuel.
We appreciate donations of any size, with all gifts making a significant impact on what we can achieve. As an example, a donation of £130,000 would be enough to pay for seven years' education for a single pupil while a gift of £450,000 would create sufficient income to award one full-fees scholarship and/or bursary to an outstanding pupil every year in perpetuity.
We would be delighted to name any bursaries, either after yourself or someone dear to you.
---
The 1594 Club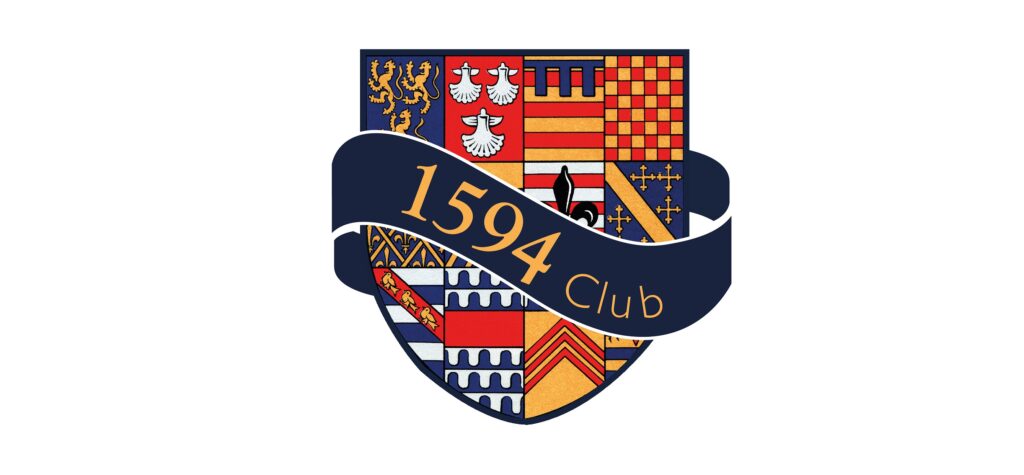 The 1594 Legacy Club is for any OE who intends 'to honour the charitable aims of the school's founders' by leaving the school a gift in their will or by supporting the school through regular donations. Membership is free for anyone who expresses an interest in supporting the school into the future.
We will hold regular events for 1594 Club members, including an annual summer event to be held at Emanuel with a lunch, tour of the school and the opportunity to visit the extensive school archive.
If you would like to receive more information or an invitation to 1594 Club events, please email jack.clark@emanuel.org.uk.
---
Contact us
Do you have any queries about leaving a gift in your will?
Contact Jack Clark who'll be happy to help you.
Tel: 020 8875 6978
Email: jack.clark@emanuel.org.uk
---
How to include a gift in your will – your questions answered