OE and political commentator Albie Amankona was a Drama scholar during his time at Emanuel. He is now a Financial Analyst at Third Bridge and graduated from the London School of Economics in 2017. Albie is a political commentator for the BBC, Sky, Channel 5, ITV, LBC, GB News, Talk Radio and Times Radio and co-founder of Conservatives Against Racism for Equality (CARFE). He is passionate about how the Conservative Party can appeal to minority groups and young voters. OE Lauren McAuliffe caught up with Albie about his time at Emanuel and his career.
What are your best memories of Emanuel?
It's been 10 years since I left Emanuel but it still feels like yesterday that I last walked down the drive. The overall environment of Emanuel was a welcome change to my previous school, where I was very unhappy. I particularly enjoyed the encouragement teachers gave us to be well-rounded individuals, as opposed to simply academic or book-smart. Many of the friends I made at school remain some of my closest friends today. Friends who I have met subsequently from university and work tell me how special that is.
What extracurricular activities were you involved in?
I was heavily involved in the Drama department at school and enjoyed being a part of the trip to the Edinburgh Fringe Festival one summer. Debating was another interest for me. I joined the Model UN Society and flourished at the challenge of rebutting my opponents with carefully thought-out arguments. I think the combination of drama and debating gave me confidence as well as the ability to think quickly and communicate effectively, skills which are particularly valuable in the cut and thrust of a TV and radio studio or city boardroom.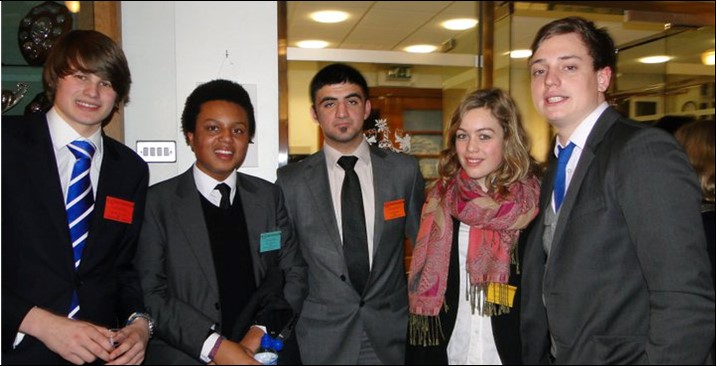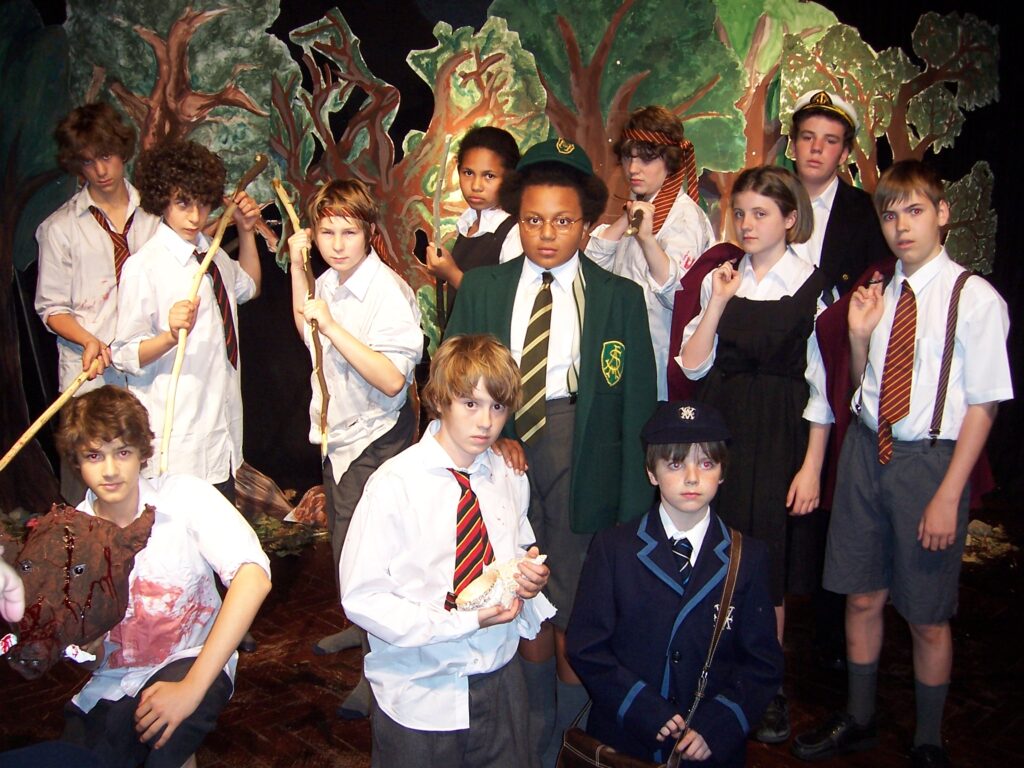 What did you gain from Emanuel?
After leaving Emanuel, I always felt a sense that I wanted to give back. This came from being a drama scholar, having a bursary and a benefactor. I understood that without the generosity and hard work of others I would not have had the opportunity to go to a school like Emanuel. I felt fortunate to go to Emanuel and appreciative of all the opportunities presented and the values that were instilled in me so I decided that I wanted to do something that would help society.
Can you explain what CARFE is and how you came about co-founding it?
I set up Conservatives Against Racism for Equality (CARFE) following the murder of George Floyd with another Conservative activist, Siobhan Aarons, who shared my views. We now have hundreds of members, an executive committee, which I lead with Siobhan and we have numerous MPs on our
Advisory Board including Steve Baker, Jeremy Hunt, Sally-Ann Hart, Robert Halfon and Miriam Cates. We are also supported by government ministers including the Education Secretary, Nadhim Zahawi.
Following the Black Lives Matter protests inspired by events in the United States, I decided that it was time to start an organisation that would speak out against the injustices of racism here in Britain, where the situation is different to in America, and build a new Conservative narrative on British race relations.
What was it like being interviewed on Good Morning Britain?
Despite the circumstances, I enjoyed the experience. It was one of my first TV interviews just after the Euro 2020 finals where the three players who took the penalties, Bukayo Saka, Marcus Rashford and Jordan Sancho, were subjected to appalling racist abuse simply for trying their best to represent the country they love on the global stage.
I wanted to speak out, so I wrote a letter to all Conservative MPs which got the backing of a number of senior MPs. It was picked up by the media and I had many interviews in the subsequent weeks which kicked off my career as a political commentator.
Although it was daunting and my heart was racing, I became quite a competent public speaker from my time at Emanuel, the hours spent in the Theatre, drama studios and at debating competitions. I enjoyed the opportunity to get my views across on national TV to try to make a difference.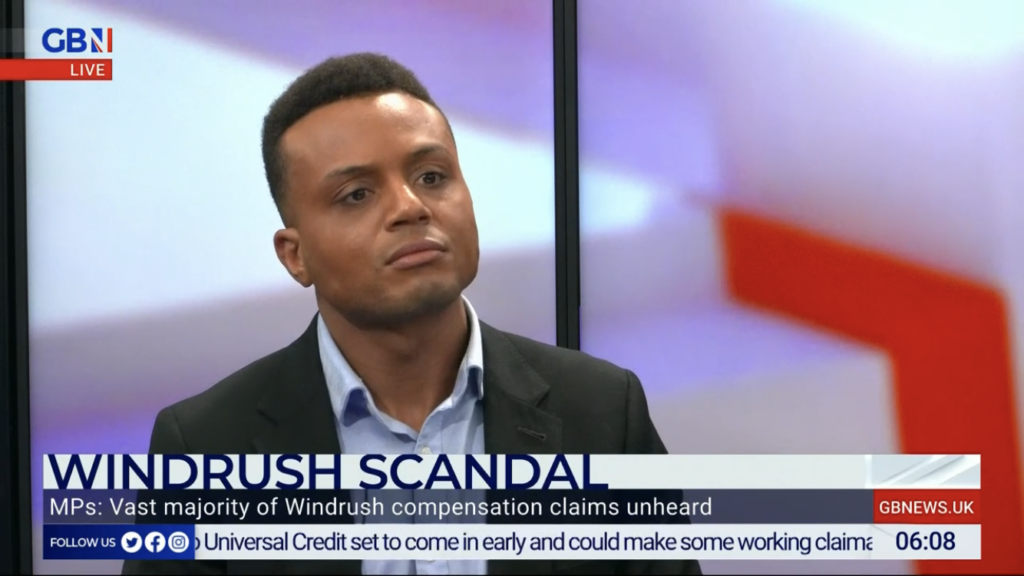 What does your career look like alongside political commentating?
I have just been promoted to Senior Analyst at Third Bridge which is an investment research firm. My role as a financial analyst is to cover all the major European investments in semiconductors and telecoms for clients at Hedge Funds, Private Equity and Credit Funds. Semiconductors are microchips that are in every digital and electronic device.
I started in the tech industry at a fashion-tech company called Thread straight after leaving LSE and then moved on to a business and entrepreneurship program at UCL before starting at the Third Bridge Group where I look forward to seeing how my career progresses. In a few years I hope to either move to a fund or go back in-house at a tech company, or perhaps into a full-time broadcasting role at a TV network or radio station.
I am seeing how things evolve; I always think it's best to let things happen organically. Eventually, after working in the real world, I wish to pursue a career in politics. There are many career politicians and I believe the most effective politicians are those who have had a variety of experiences outside politics.
How was the transition between A Levels and university ?
My A-levels were quite different from my degree and subsequent career. I studied Drama and all the sciences at Emanuel, with hopes of going to drama school or becoming a doctor. After taking a course focused on Drama and English, I realised that the life of an actor was not for me and I enrolled at LSE to study in the International and Economic History departments with a focus on the British Empire, African History and the integration of the global economy.
I didn't study Politics, History or Economics at A Level. My hobbies were always debating, following the news and politics. Being interested and showing a willingness to learn put me in a great position to enter the field of political activism and later become a political commentator for all the major broadcasters, radio stations and newspapers.
Emanuel set me up extremely well for the step to university and I felt prepared to grasp all the opportunities of Higher Education. Studying in London meant that I always felt quite connected to the busy hub of companies and political organisations which made for an easier transition into my career, though I was envious of the experiences my friends were having in other parts of the country as London is an expensive place to study. My experience was very different from those who studied elsewhere.
Do you have any more advice for current pupils at Emanuel?
Pick subjects you want to do and ones that you believe you can excel in; don't pick subjects you won't enjoy or that you think sound impressive as that rarely works out well. Most employers are less interested in what or where you study (unless you're doing something medical or scientific) than whether you have the competencies for the role, if you are a cultural fit, if you share their values and whether you have the grades (in that order). However, good grades are always helpful, and they give you options.
I also know that companies are making conscious efforts to diversify the universities they recruit from, so don't worry too much about getting into Russell Group universities if it isn't somewhere you want to go. If university isn't for you, consider an apprenticeship. I don't know why they aren't more popular; they are an excellent way to start your career and it is less competitive than graduate entry. I know legal, finance, media and journalism professionals who rejected university to take up apprenticeships. Many gained degrees whilst doing their apprenticeship.
Equally, if the arts or media are what you want to pursue, nothing beats hands-on experience and/or vocational education. I would say that whilst it is good to think ahead and get yourself into internship programmes, work experience and jobs, try to expand what you are doing and try new things before you enter the world of work. You might end up finding what you want to pursue as a career just by trying a job, hobby or career that is on a completely different path.