This term we say farewell to Mr James Arnott, Head of Performance, as he takes up his new role at Sutton High School. Miss Fearnley (Head of Drama) writes about James's successful nine years at Emanuel School below.
James Arnott joined the Drama department at Emanuel in 2011 and immediately began to make an enormous impact in his role as technical director, helping to tech shows like Fiddler on the Roof and Smile. By far his biggest triumph in this role however was the production of Les Miserables – a production which is still discussed with awe to this day. It quickly became apparent that James' warmth and passion would transfer into teaching seamlessly and luckily for the department, Mr Arnott chose to complete his teacher training and become a full-time member of the teaching staff with us. Through his time as a teacher he has directed countless productions, including Little Shop of Horrors, Brief Encounter, We Will Rock You and Made in Dagenham, just to name a few.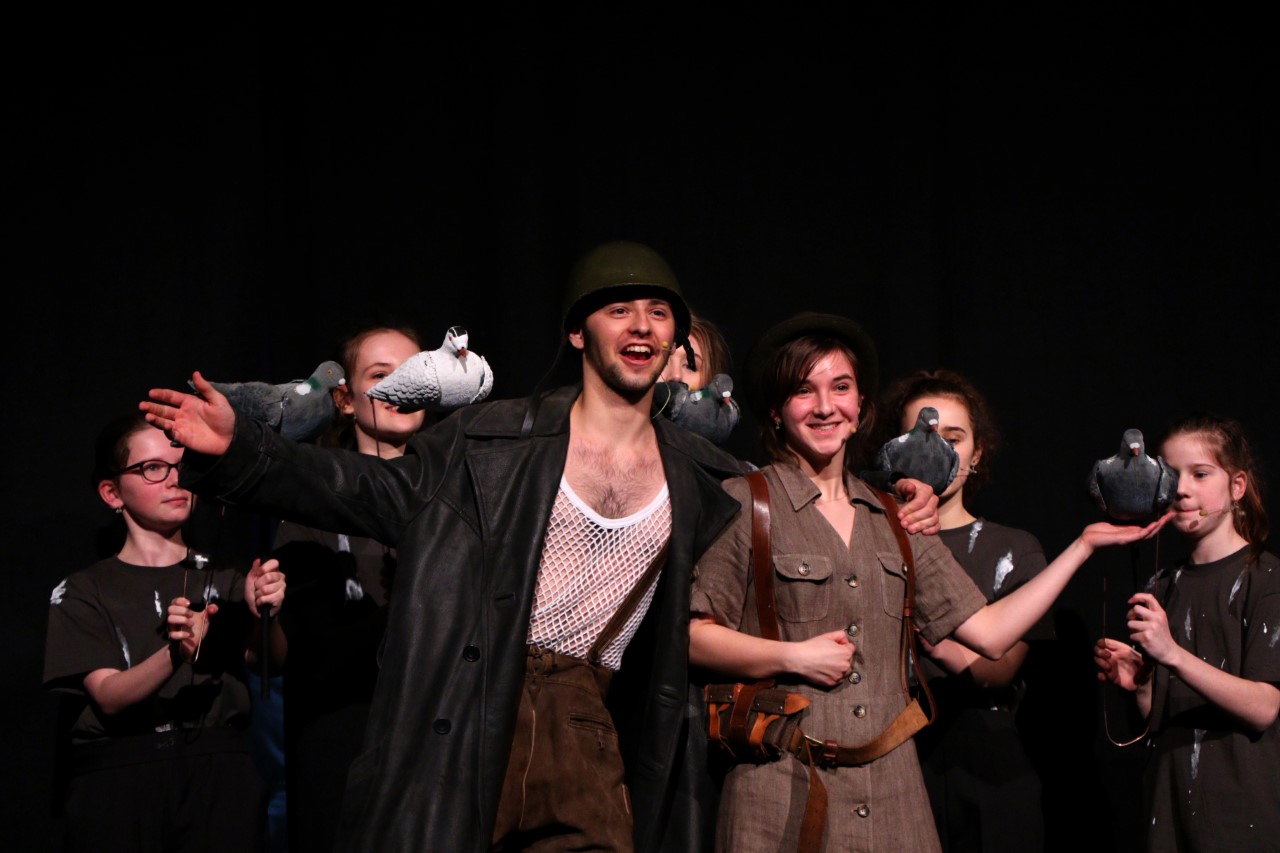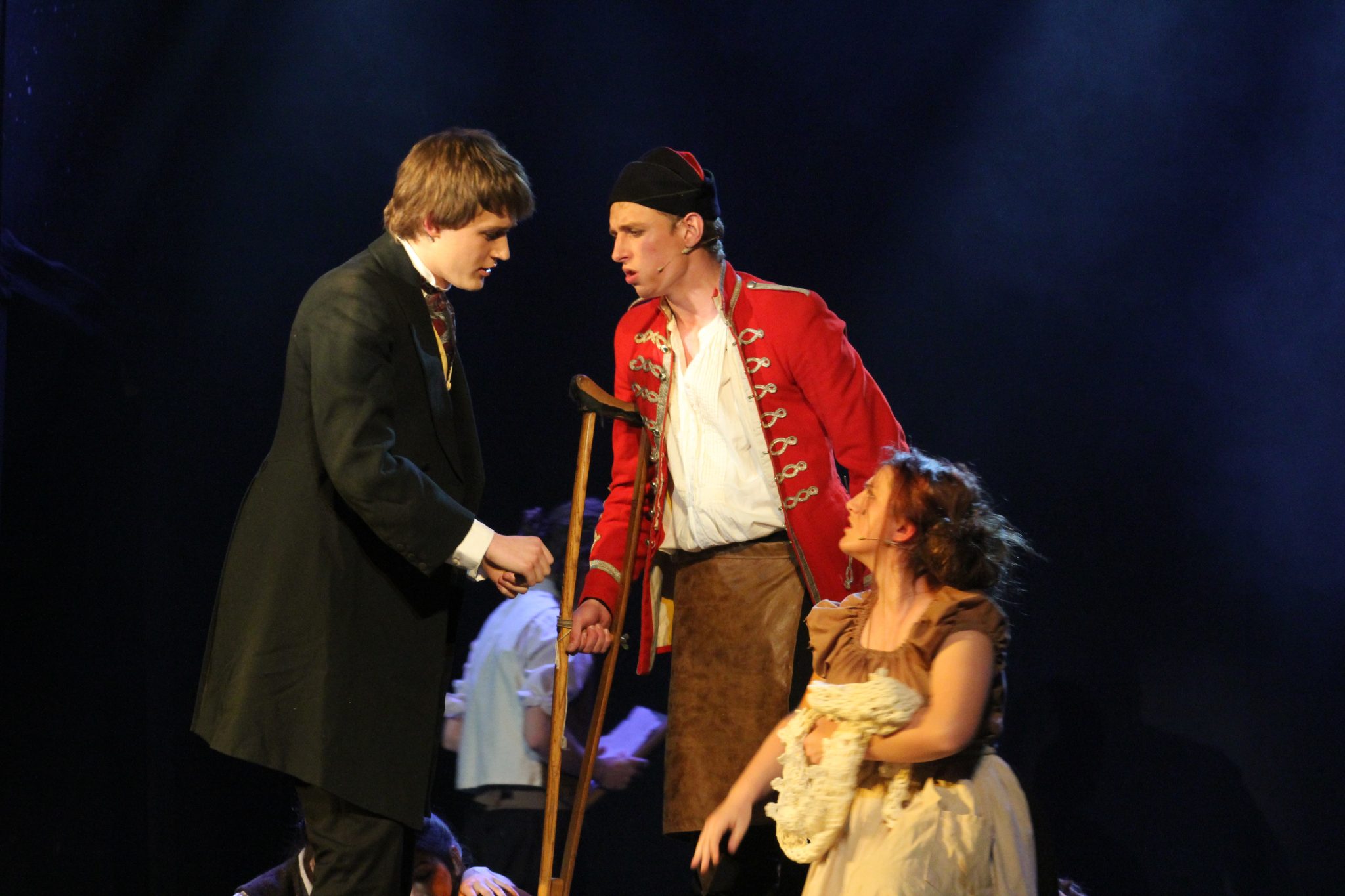 Above: The Producers (left) and Les Miserables (right)
In 2018 James became Head of Performance after directing an unforgettable performance of The Producers. In this role he has both directed and co-ordinated the Edinburgh Fringe Festival trips, directing sold-out performances of The Shakespeare Review and Still Life, while making this incredible trip possible for our talented pupils. His final performance at Emanuel School, Oliver! Was an unparalleled triumph and we are so glad we will be able to share this with you electronically.
James' loss from the Drama department and the wider school will be felt immeasurably but we are thrilled he goes on to new exciting challenges in his role as Assistant Head (Co-Curricular) at Sutton High School. We wish him well and look forward to welcoming him back to our future shows.
Miss Fearnley (Head of Drama)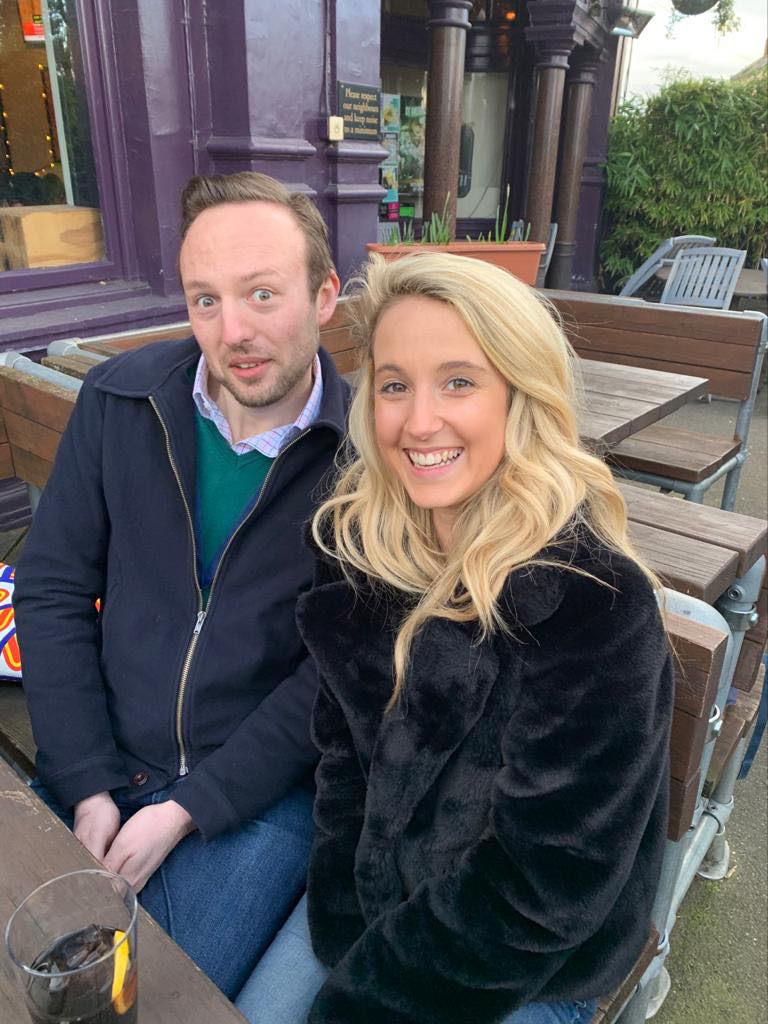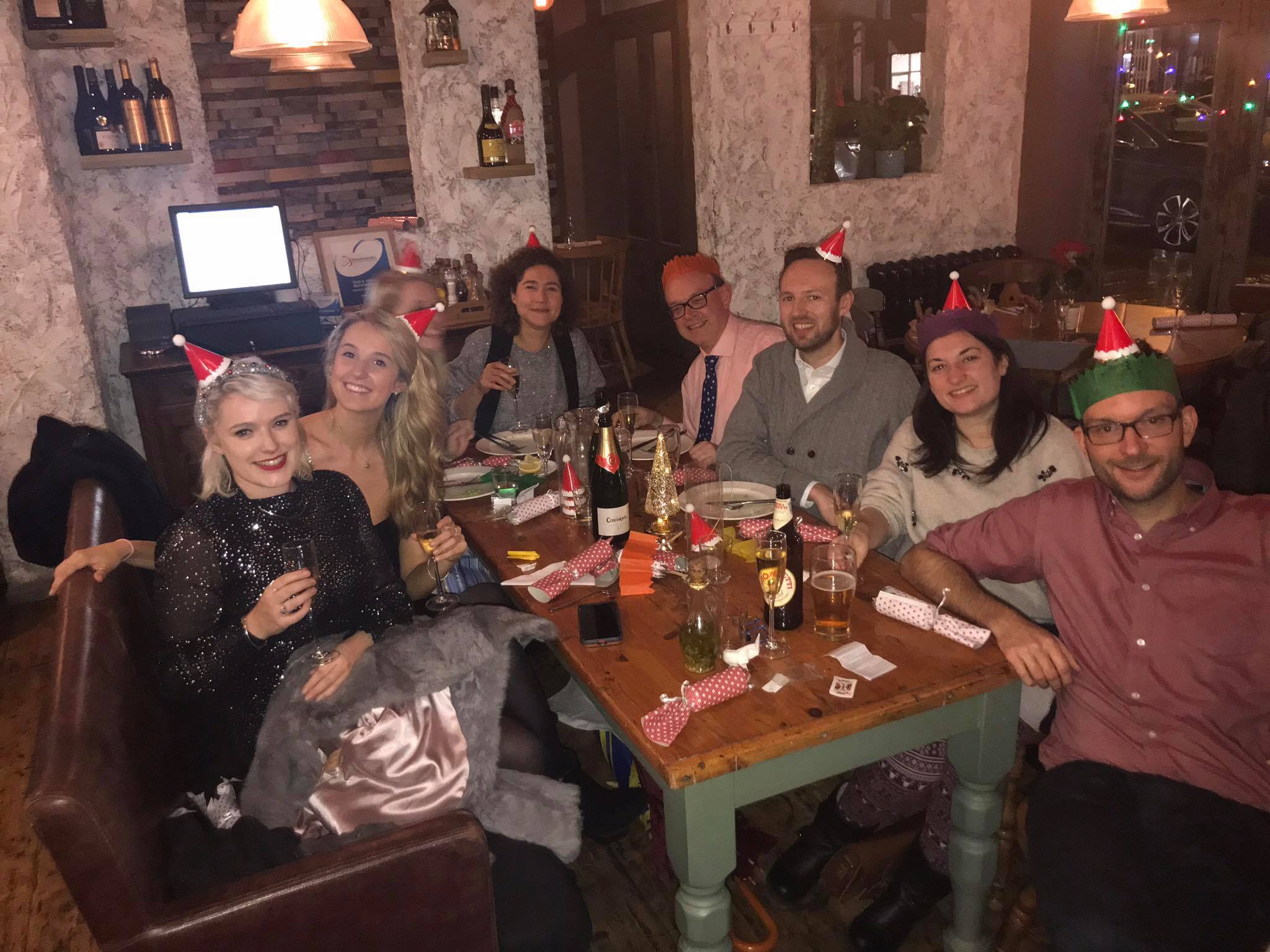 Above: James Arnott and Miss Caffyn (left) at one of James's favourite local haunts, The Roundhouse. Right: the Drama department's Christmas meal.
Below: (Left) James is a genuine authority on puppetry and its history, particularly Punch and Judy, having run his own show for many years. Click here to read more about his role as a puppeteer in Netflix's 'The Dark Crystal'. (Right) Having fun at the Crystal Maze, the leaving party for former Director of Drama Beth Dawson.