Over the course of a working week, most of our email traffic regarding the school archive is from Old Emanuels. However, there is also a steady trickle of research enquiries which are more related to family genealogy. The other week, we helped confirm that a family did indeed relocate from the north of England to Pimlico in the late 19th Century, with one of the children ending up at Emanuel, giving the researcher new leads to explore. Others, such as Maddy Oldale, kindly reach out to share vintage family photos with an Emanuel connection that we might not already have in our extensive collection.
However, Maddy's enquiry about her grandfather, Frederick Harold Capron (OE1924-32), would have been indistinguishable from many others (we receive many "What can you tell me about my grandfather?" enquiries) except for a peculiar piece of family history connecting both paternal and maternal sides of her family to Emanuel. Having both sides of a family tree rooted in the same school would be very rare and it was a subject we were delighted to investigate further. Maddy had been told (but was unsure whether it was based on fact or a myth) that her grandfather Harold had been introduced to his future wife Rosamond (both pictured below, left), by Andy Davis (OE1921-31), Rosalind's elder brother and Maddy's own great-uncle.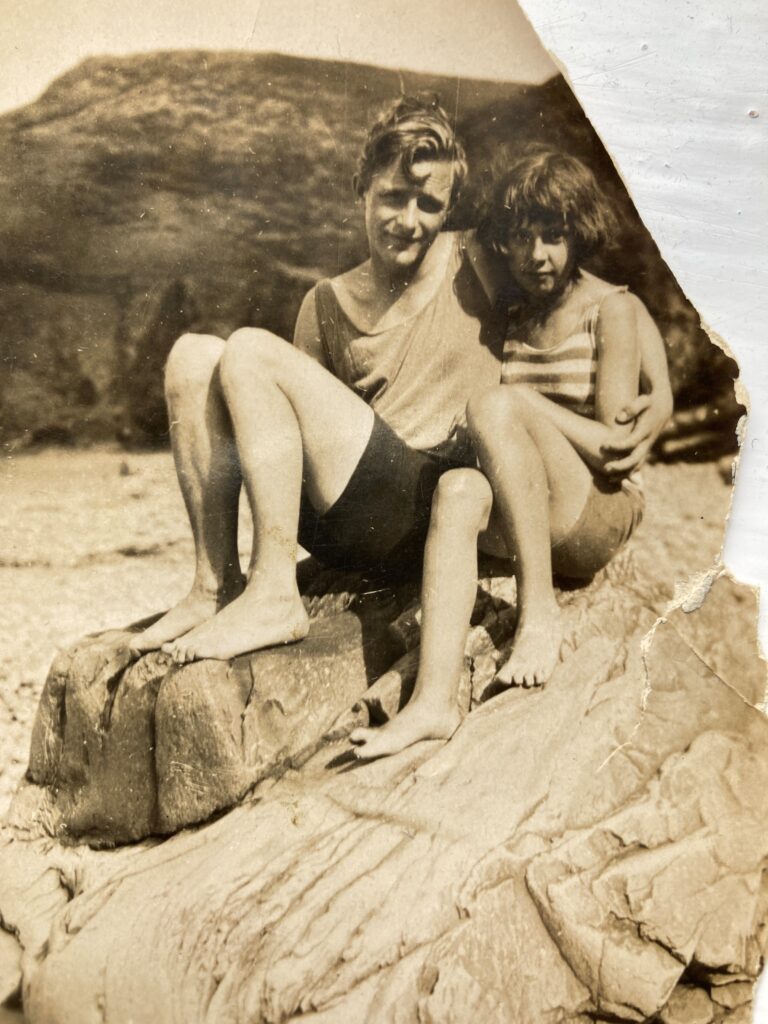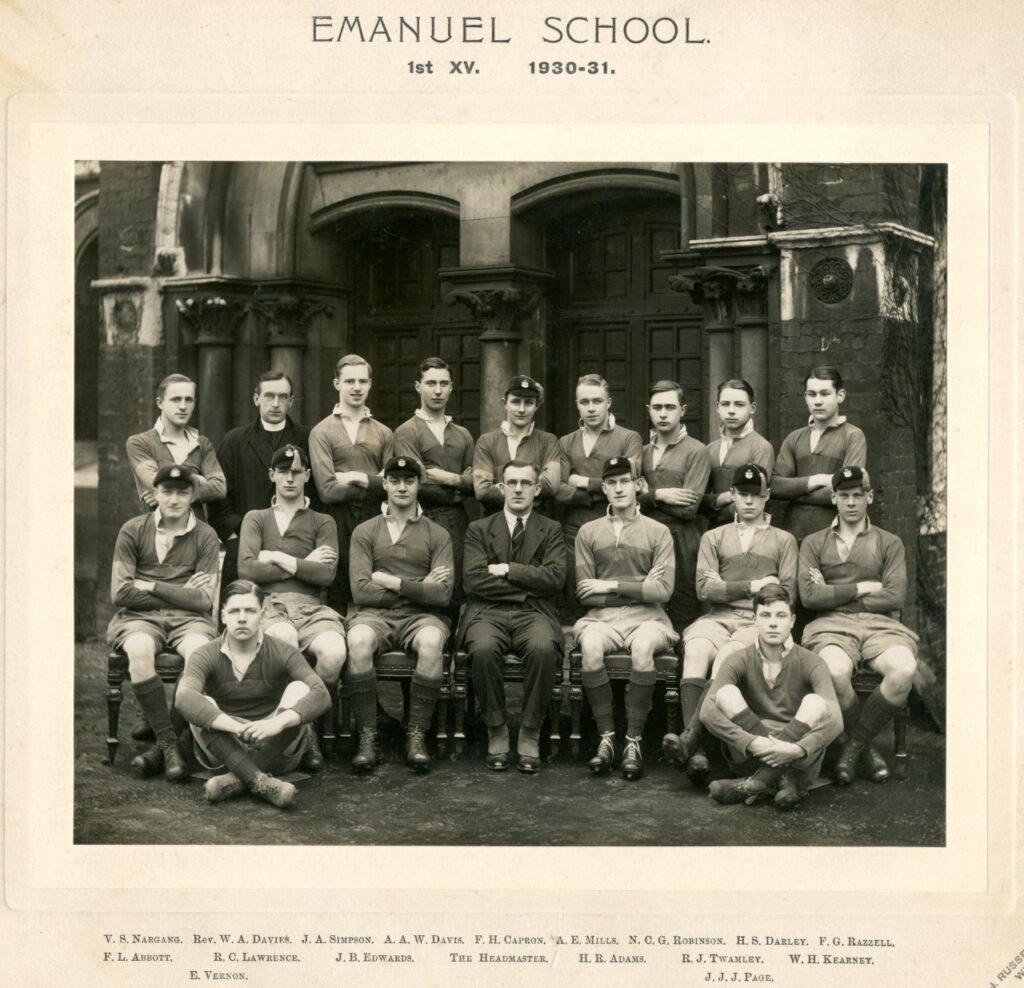 Andy and Harold were born two years apart, but were separated by a single year at school. They happened to play in the same 1st XV rugby team and are standing shoulder to shoulder in our 1930-31 team photo (above; Andy in the back row fourth from left, and Harold fifth from left). So Andy introducing and matchmaking his old friend Harold with his little sister (they married in 1940) does not sound so far-fetched after all.
The men would have been frequent adversaries on the sport field as Harold was in Marlborough and Andy in Rodney House. In that era, boys frequently mixed sporting competitions with other years and we have the athletic results to prove it. They finished second (Harold) and third (Andy) in the same high jump competition. However, Harold topped this, and is noted in the original school history of 1935 as the all-time record holder for the 220-yard low hurdle race, with a time of 30.5 seconds!
Both men were strong academically as well as on the sports field, with Harold in particular excelling with many notable achievements including Prefect of the School (1932 prefects pictured below, left); Captain of Marlborough; Captain of Fives, member of the Rugby 1st XV; member of the Cricket 1st XI (pictured below, right, in 1930) and the Public Schools' Athletic Team. Andy was both a House Prefect and House Secretary of Rodney. As well as turning out for the Rugby 1st XV, he was a Corporal in the OTC, earning his War Office Certificate "A".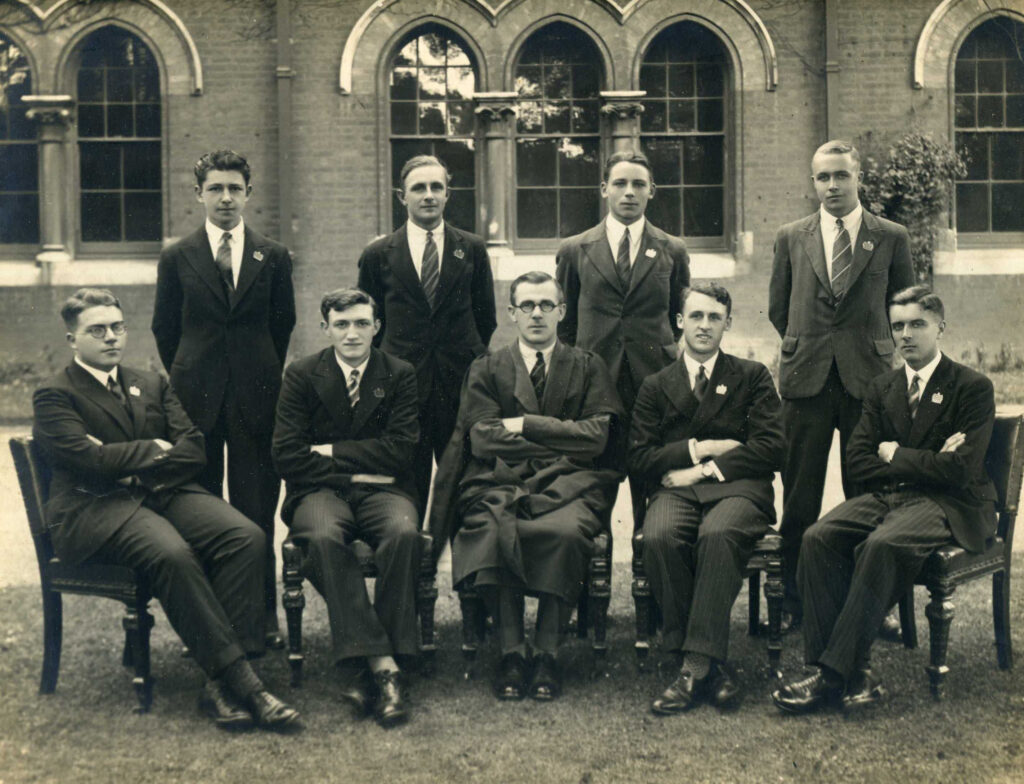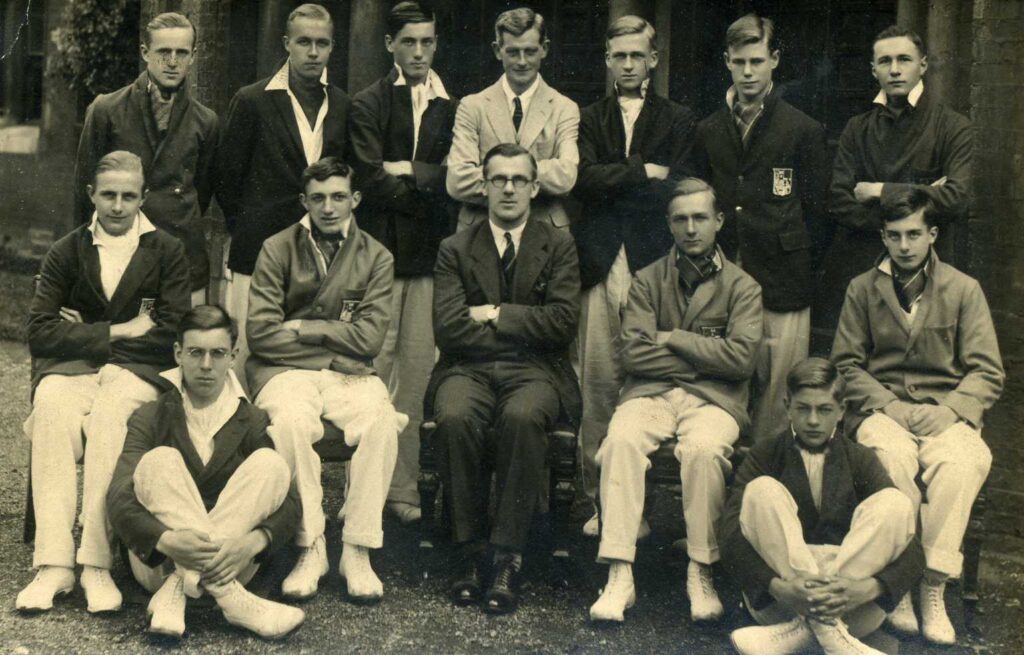 Maddy revealed more details on the love match: "The Davis family weren't apparently that keen on my grandfather Harold as a potential beau because his dad worked in the GPO as a telegraphist and the family lived in the Peabody buildings in Lambeth at one time so weren't that wealthy. My grandmother told me that her Davis family were quite well-to-do (her and Andy Arthur's father was a civil servant in the Ministry of Agriculture and her grandfather was a very successful butcher in Lambeth and fairly wealthy). However, Rosamond was so in love with Harold that she put her foot down and said she was marrying him despite them so they relented!"
After serving in the RAF in the Second World War, Harold pursued a career as a teacher, whilst Andy owned his own car dealership and settled in Chester, later marrying Eva, with whom he had two children. Harold and Rosamond were happily married for more than fifty years before he passed away in 1994.
This is a lovely piece of family history, the sort of research we enjoy helping with and confirming that both Maddy's grandfather and great-uncle attended Emanuel at the same time (with the photo to prove it) was the icing on the cake.
Tony Jones (Senior Librarian & Archivist)