We would like to thank Mr Simon Haslett (OE1972-77) for this wonderful set of rugby photographs taken in the spring of 1976. Simon was captain of the team which is remembered as one of Emanuel's best ever fifteens. Their statistics were awesome and they barely lost a match between U12 and U15 level, which was 75 fixtures.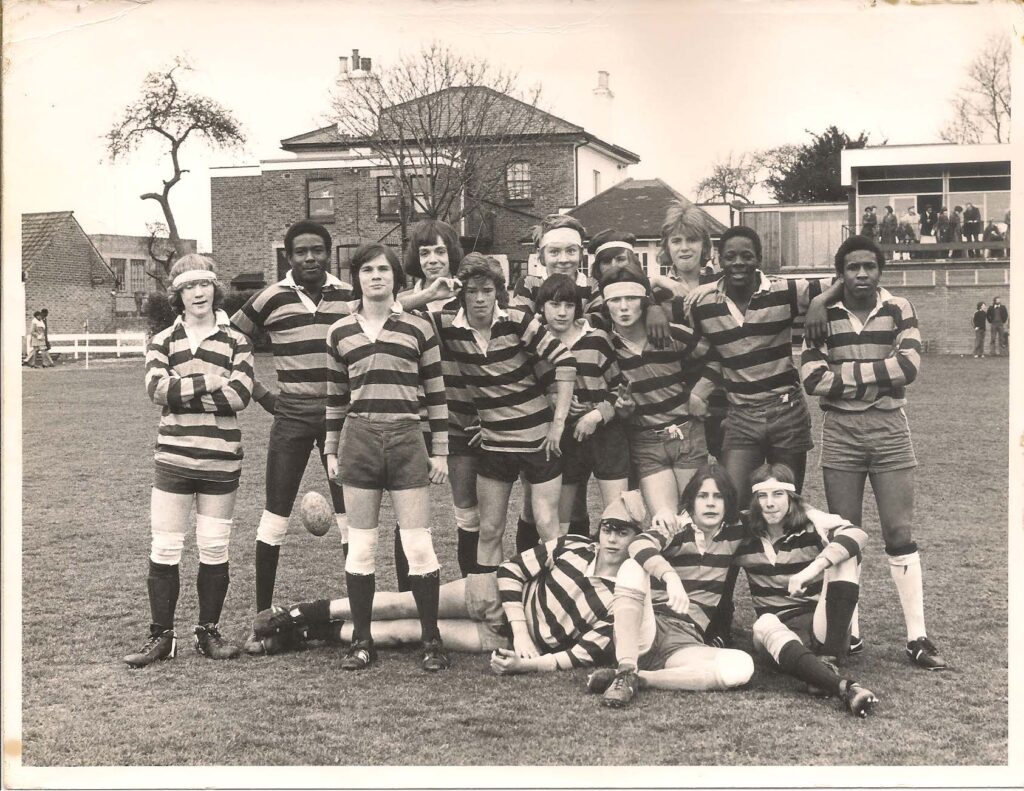 When they finished Fourth Year (Year 10) Mr Michael Stewart, who coached them wrote in the May 1976 Portcullis celebrating their success:
"After four years, the record shows: Played 75, Won 70, Lost 3, Drawn 2, Points For 3114, Points against 207. There were 60 consecutive unbeaten matches since the last defeat on 10th December, 1973. The pleasure given and, I am sure, gained by this team and the satisfaction I have derived from their rugby and their companionship in the last three years cannot be measured."
The photos were taken at Blagdons by Simon's dad and the occasion was to mark the final Fourth Year fixture of the season, which was often against a staff select. If the staff were short of players they were bolstered by other pupils and often OEs in this informal tradition. For pupils it was the opportunity for 'payback' for an unjust signature or detention.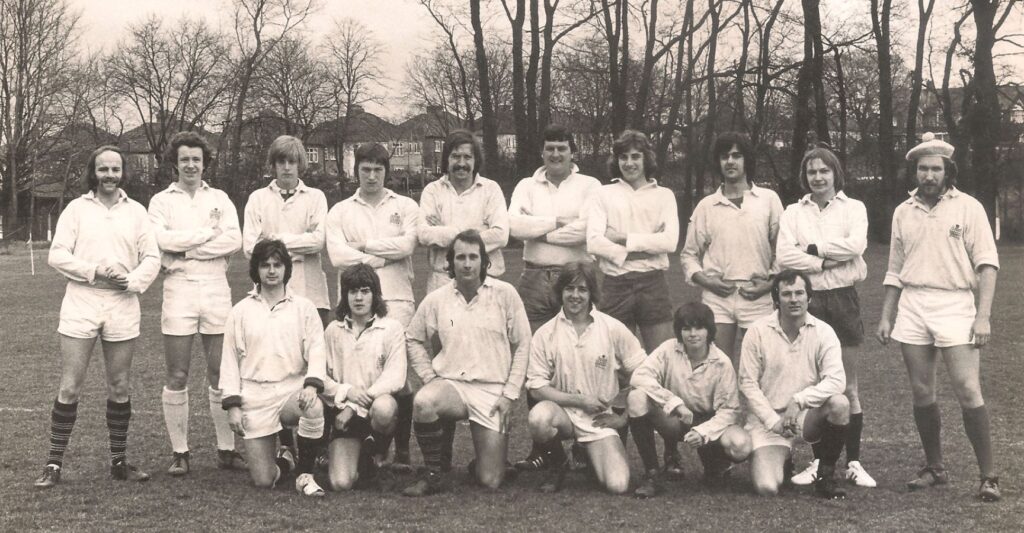 Incredibly, in the staff photo there is one player who is still working at Emanuel after all these years! Former Head of both Mathematics and the Sixth Form, Mr Richard Marriott, who is on the rowing coaching staff. We asked Richard what he recalled of the occasion: "I do remember being caught under a high ball by the stampeding horde and being crushed under foot."
Seventies era photos are very rare and so that makes these images even more special, especially considering the sheer quality of the team which also won the National Sevens event at Rosslyn Park when they played at U13 level. The other photos show the team limbering up before the fun and the scrum in action.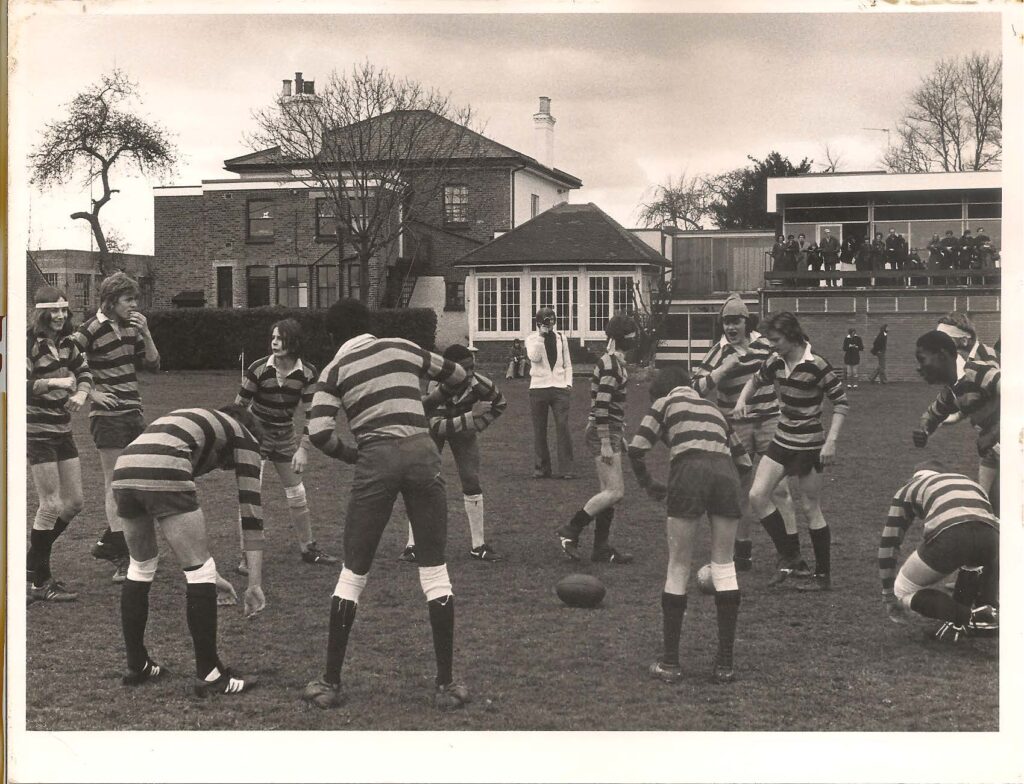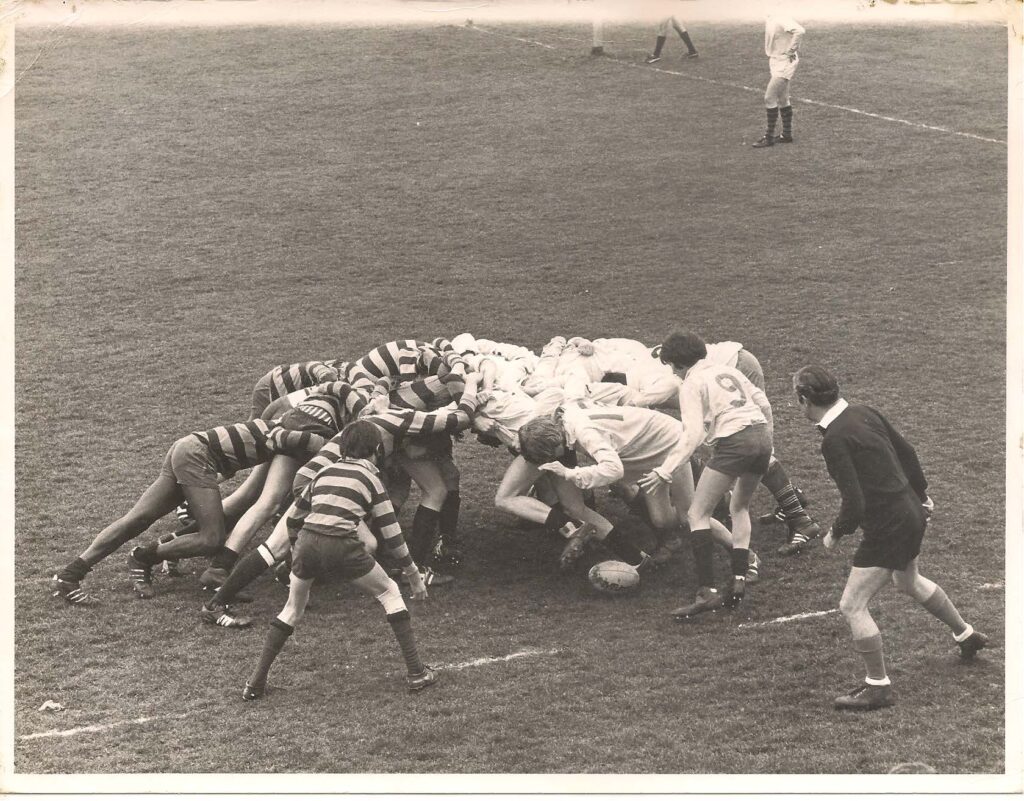 Tony Jones (Archivist)