We're always delighted to feature OEs who have jobs which are slightly out of the ordinary and we're sure a few heads would turn when they heard the types of design projects Mr Jamie Peck (OE1989-97) has been working on! In recent years, Jamie has been involved in set-building for top Hollywood films such as 'Star Wars Episode 9: the Rise of Skywalker', 'Paddington', 'Enola Holmes', and lots of TV work including 'Luther' and 'Mrs Brown's Boys'. At the moment, he is working on the remake of the cult 1970s David Bowie film, 'The Man Who Fell to Earth'.
Jamie recalled his admiration for long-serving DT teacher Mr John Neale, himself also an OE, and a school rowing legend who coxed Emanuel's most famous triumph at Henley in 1966. Jamie explained:
"The teacher I admired the most was Mr Neale, who taught me DT throughout my school years. He acknowledged my genuine interest in woodwork and perhaps saw some potential and so was incredibly supportive. He is one of the reasons why I pursued carpentry and have found a very cool niche in that trade, which I absolutely love every day."
After university and a spell teaching English in Bangkok, Jamie returned to the UK and took up joinery. He recalled:
"Because of my design background I quickly climbed the ladder culminating in the management of the joinery side of a large building company based in Hertfordshire. I had wanted to find a way back onto the tools without stepping backwards too much and it was about this time about ten years ago that I met someone who opened my eyes to the bright lights of carpentry at the film studios and I haven't looked back."
Many of the big productions Jamie has worked on are filmed either at Pinewood or Warner Brothers, Leavesden. He dropped a few names:
"In recent years apart from 'Star Wars' and those listed above I have also worked on 'The Father' (Anthony Hopkins won an Oscar) and 'Pennyworth', a 'Batman' prequel which is sadly only accessible to American audience at the moment. I am due to start working on 'Pennyworth' (season 3) in the coming weeks, which will be on HBO."
Jamie also kindly sent us some terrific photos which focus on the iconic 'Star Wars' film. He explains: "The photos show the evolution of Princess Leia's ship Tantive IV (nicknamed 'Hammerhead') which is one of the sets I worked on. I was involved in building from the start until the end and it took about three months to complete, the whole film taking about one year to build and was filmed mostly at Pinewood, with various other locations including Jordan. The set includes rock faces and caves all around and the ship itself, which had the bridge, entrance hatches, and corridors built internally. Many people won't realise the scale of the sets or the sheer amount of work that going into a major feature film set for what is, essentially, just the background!"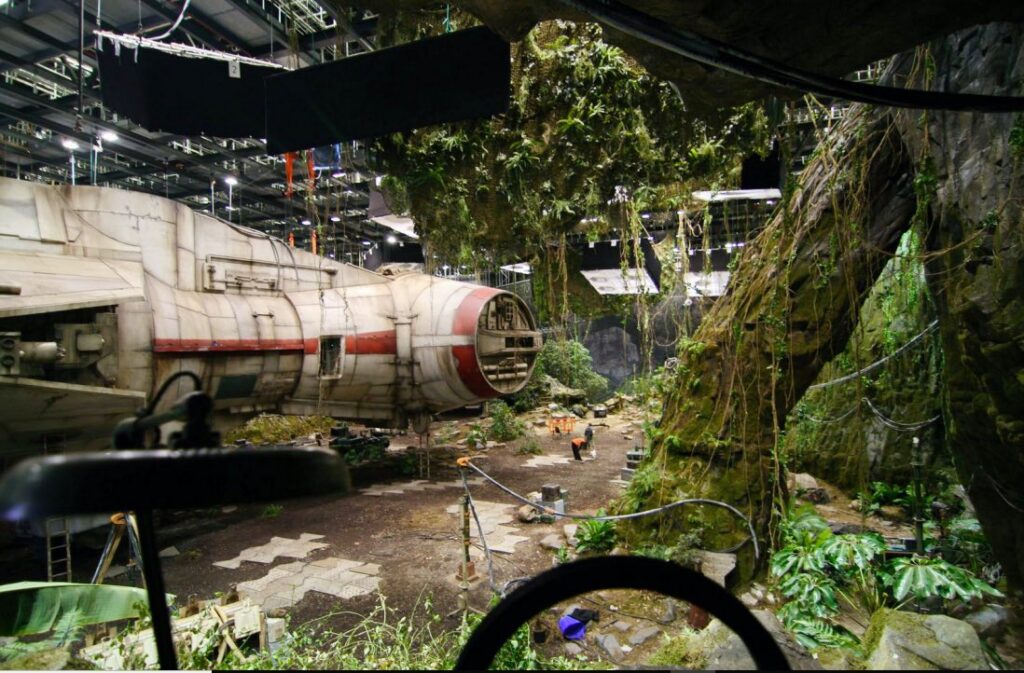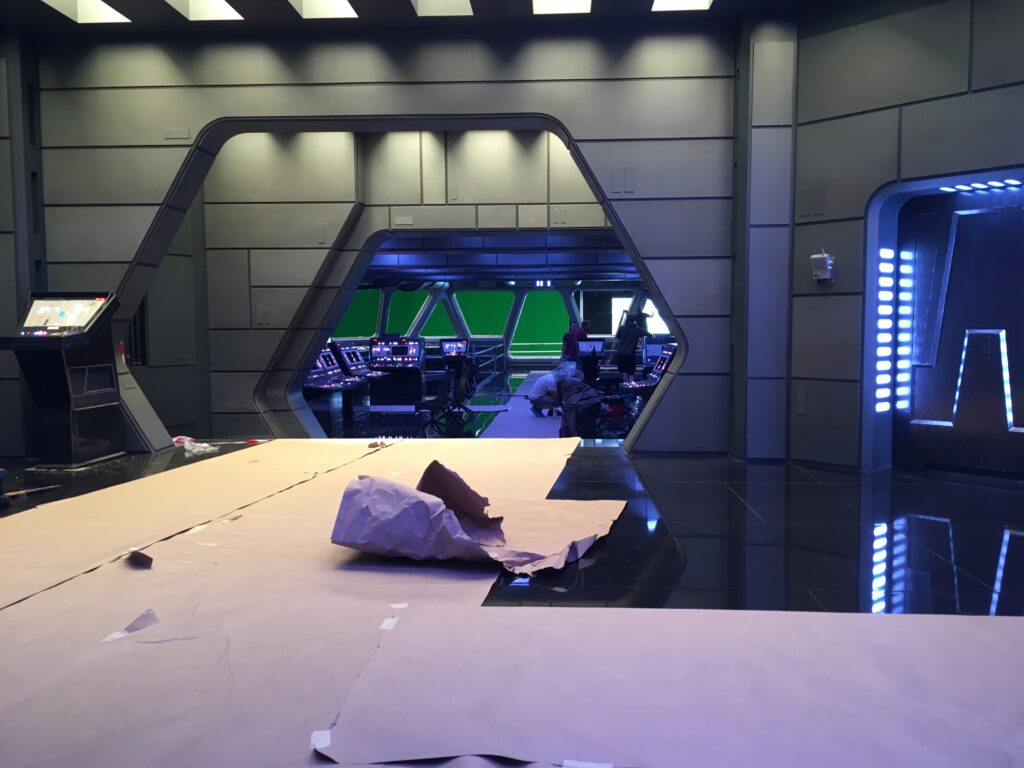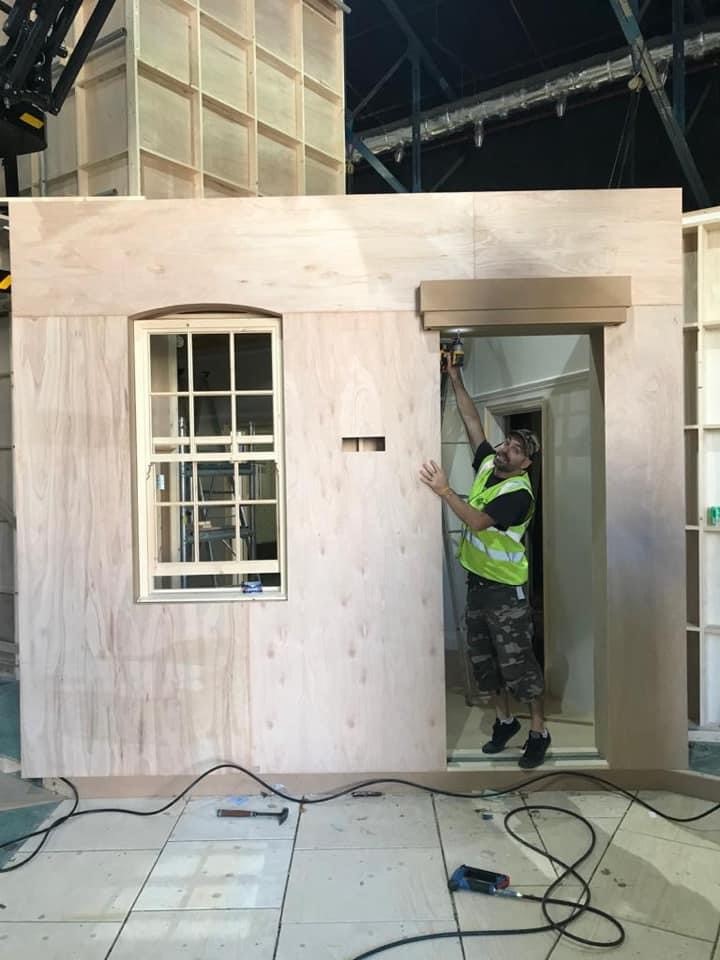 The photos also show Jamie working on sets at Warner Brothers, Leavesden and another 'Star Wars' set of the bridge of a Star Destroyer, where Darth Vader would lurk. They show the green screen through the windows which will eventually show the stars and other ships.
Mr Jones (Archivist)