We're always thrilled to hear of our alumni making waves in sport beyond their days in school and were delighted to hear that Tom Banatvala features in the Scotland squad in the ongoing U20 Six Nations competition, playing in the recent loss to England. Tom has also competed for Scotland at other junior levels and is currently playing rugby for Durham University.
At U12 (as captain) and at U13 level Tom, who played in the front row, terrorised the defences of many of our opponents, scoring many tries and was called "an immovable force in the scrum" in one particular Portcullis report, whilst another noted that he was a "tremendous asset due to his powerful running". He was also known for scoring crucial game-winning tries. In one fixture, Emanuel were trailing regular adversaries St. Dunstan's 5-0 until the closing moments when he turned the game around with "a late fight back which saw Tom Banatvala drive aggressively home." Sadly for us, after completing Year Eight Tom's family relocated north of the border and shortly after he was playing for one of Scotland's top rugby schools.
Tom was far from a one-trick pony and was a very talented all-round athlete, who was also a big hitter on the cricket field, kept wicket and competed in the discus competition for Wandsworth Team Athletics. In 2015, Tom and his partner reached the plate final of the U13 Eton Fives National Championship, where he channelled his aggressions into yet another sport in which he showed a different style of touch from the rugby field.
Tom is holding the ball in the U12 photo (top) and is on the left of the ball holder in the U13 photo (bottom).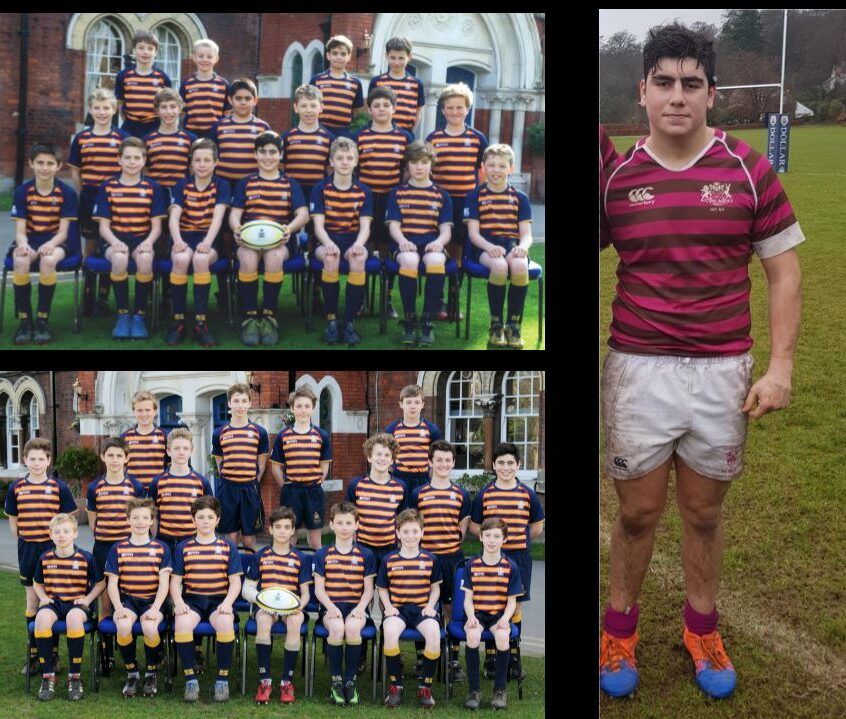 Tony Jones (Emanuel School Archivist)