We would like to wish OE Alistair Martin the best of luck for the release of his new album 'Oblivion' which came out on 6th March and is also available on all major streaming services.
Alistair is a former Music Scholar who later studied jazz at the Royal Academy of Music. 'Oblivion' has been picking up excellent early reviews in the jazz world, with Mornington Locket (Jazzthing) saying: "Alistair's trumpet sounds compelling, almost visionary on this album. It is astonishing mature playing from such a young artist." The album also features performances from some London's most exciting players, including Quinn Oulton, Will Barry, Daisy George and Dave Storey.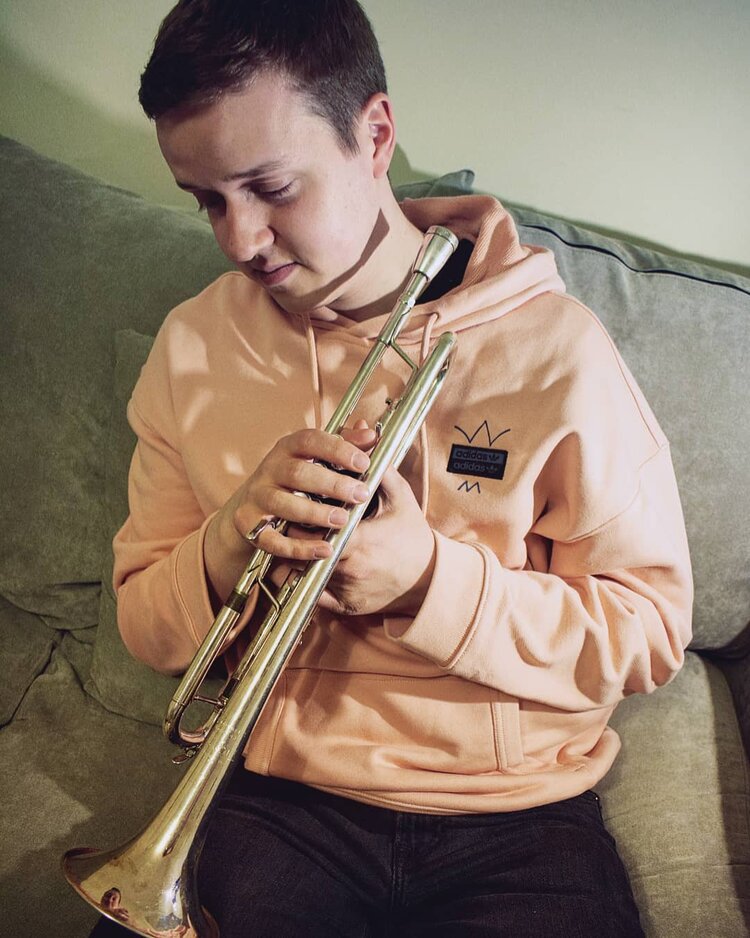 Alistair cut his teeth on a huge range of Emanuel performances ranging from many house music events to playing trumpet in the orchestra for the school musicals and other events. He was also a member of the National Youth Jazz Orchestra and was a junior exhibitioner for the Royal College of Music. He was later awarded a scholarship to the Royal Academy of Music to study jazz trumpet.
Alistair's website notes: "The album has been hugely influenced by current social and political issues, such as climate change and conflict, as well as many others. For him, continuous change and evolving style/influences is the only way to produce albums of value over time."
Some album samples can be heard on You Tube at www.youtube.com/watch?v=jtaHqC3Qxpg and the title track 'Oblivion' can be heard at www.youtube.com/watch?v=fzTI1tMWKFc