During the last week of the Spring Term, Emanuel School celebrated its second ever Pride Week.
Pride week exists to celebrate those members of our community who are LGBTQ+ and increase understanding of awareness of issues related to LGTBQ+ wellbeing and equality. In some subjects students enjoyed Pride themed lessons. For example, learning about how sexuality and gender has been explored through literature in English, the history of the struggle for LGBTQ+ rights in History and learning about LGBTQ+ people of faith in Religious Studies. In Life Education, students had the opportunity to explore the life stories of famous LGBTQ+ people and reflect upon the various successes and challenges they had experienced in life related to their identity.
There was also a daily bulletin (below) with interesting and informative articles written by students and members of staff, a non-uniform day with the theme "colourful" and various social activities including a bake sale and screenings of LGBTQ+ related films. All of this was arranged by the Pride Committee which is made up of members of staff and the sixth form.
The Pride Committee
Monday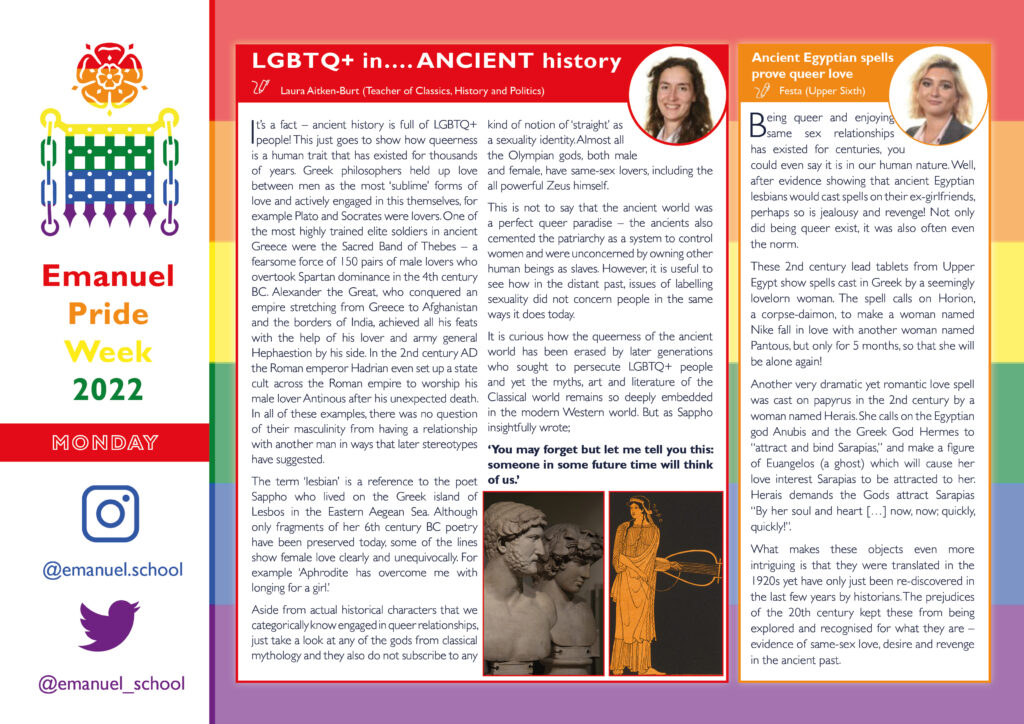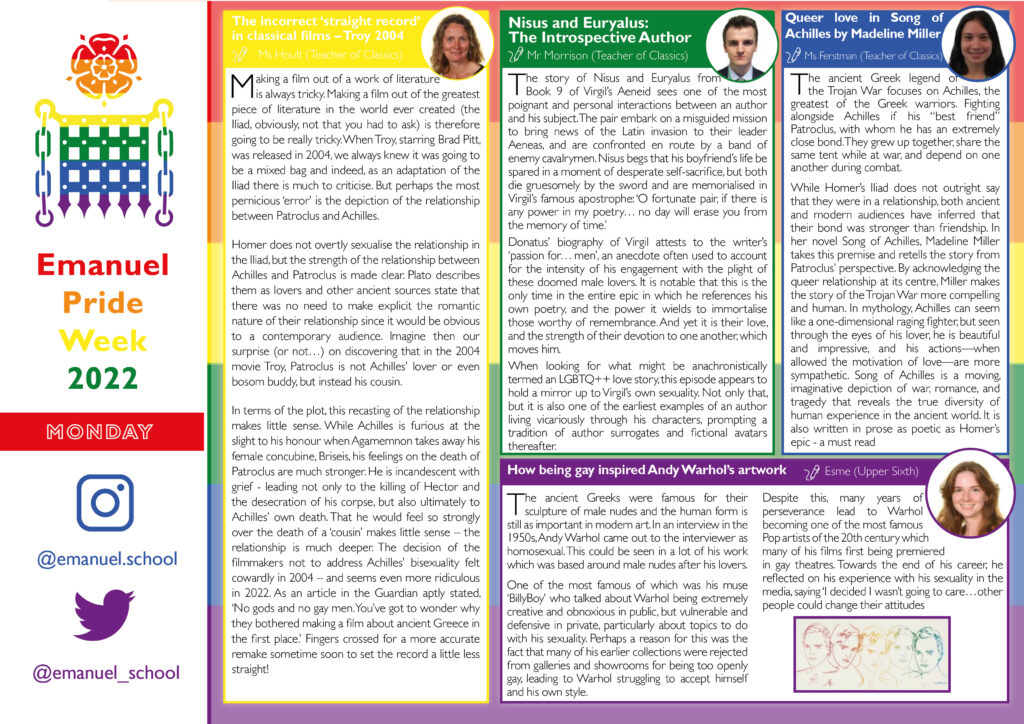 Tuesday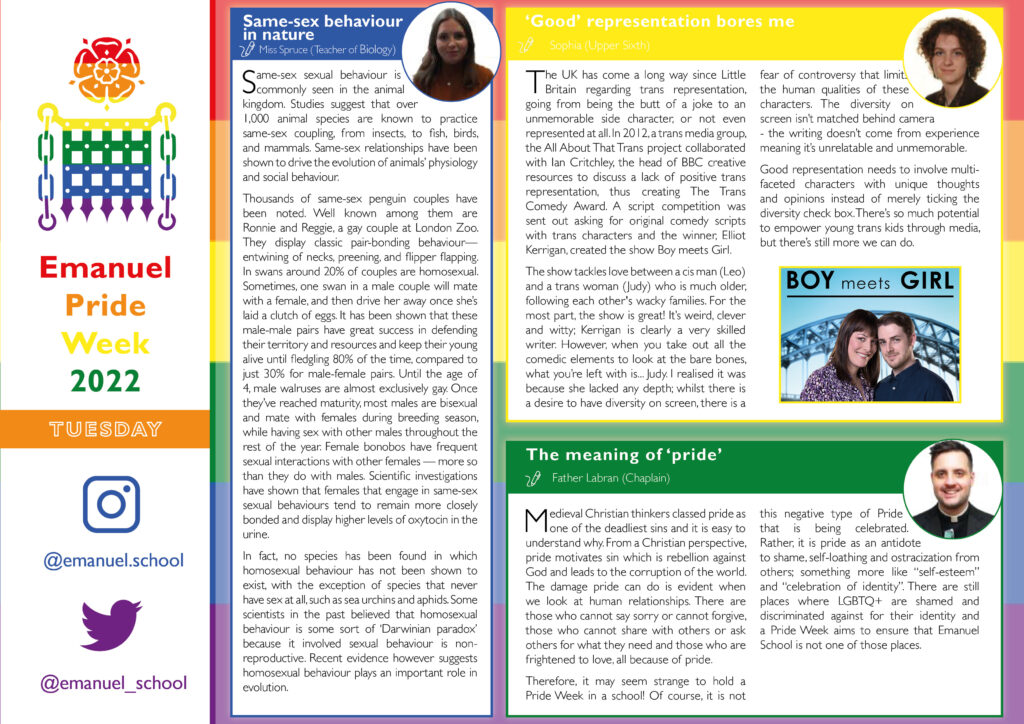 Wednesday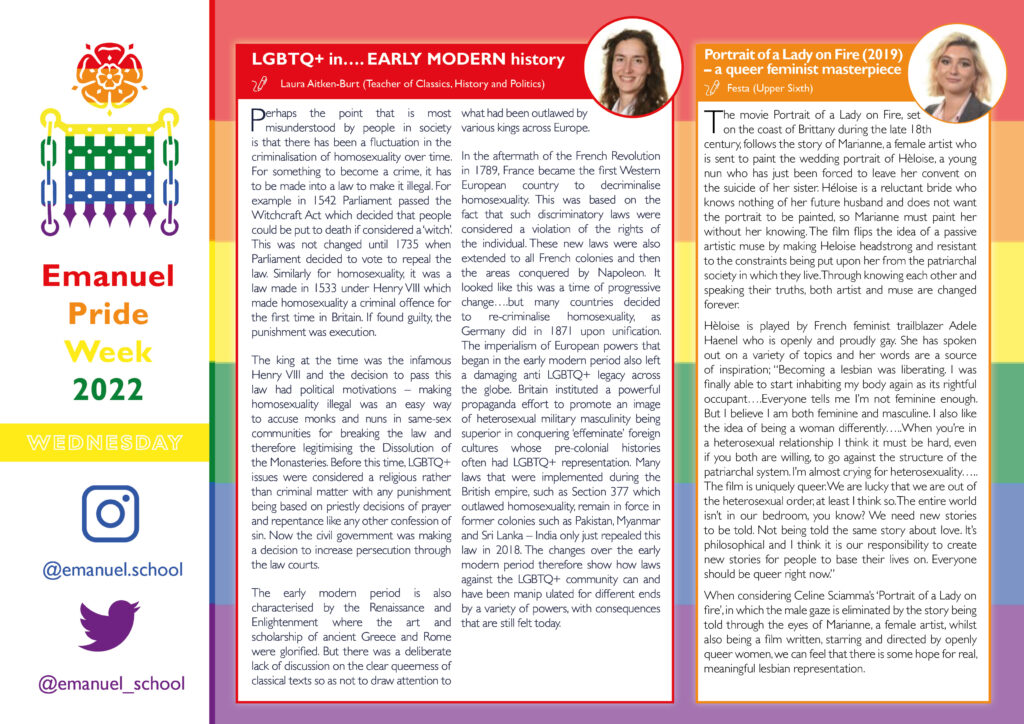 Thursday


Friday