Oisin has been a music scholar at the Irish Cultural Centre in Hammersmith for several years now, where he takes weekly fiddle lessons. The scholarship is only offered to outstanding students, who are expected to have longevity in terms of playing the instrument and supporting Irish music and culture. 
He is also part of the Trad Gathering, an Irish youth ensemble that brings together some of the most talented and accomplished young traditional musicians in London. The group was playing in Trafalgar Square on Sunday as part of the London St. Patrick's Festival for a large audience, including Taoiseach Micheál Martin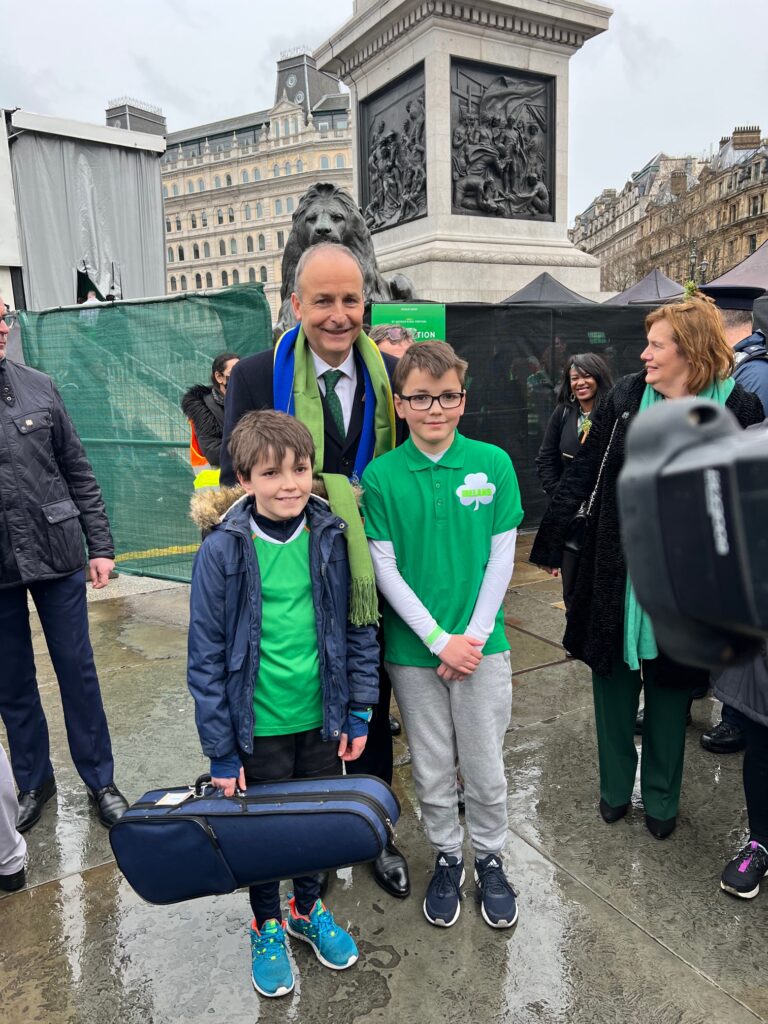 On Tuesday, Oisín and his brother were invited as part of a group of musicians to play at an event to mark St. Patrick's Day and the 25th anniversary of the Irish Cultural Centre in Hammersmith. We were told there would be VIP guests and it turned out to be the Prince of Wales and Duchess of Cornwall, who got a crash course in playing the bodhrán!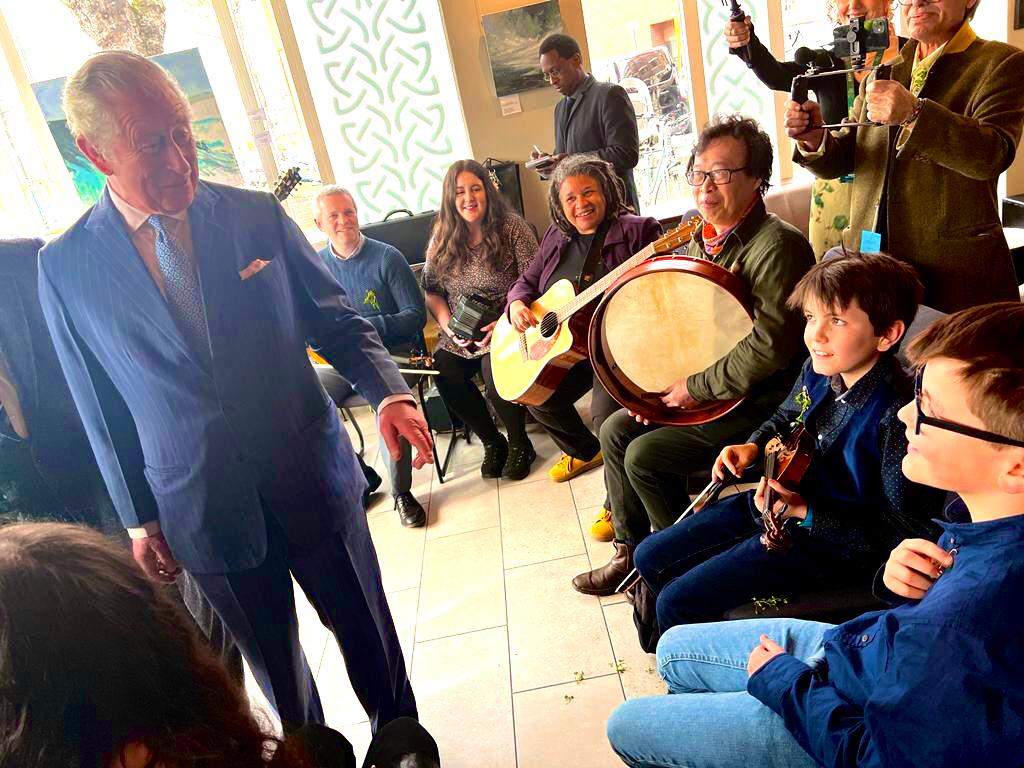 Miss McCloud (Head of Year 7)