After a two years hiatus because of Covid-19 we were delighted for the return of the Lower School Lit Quiz Competition, which is a popular internal library activity first held in 2015. It is one of the few events in the school which is contested in Forms rather than Houses and is aimed at children who are both fast on the buzzer and love reading. There are individual Year 6, Year 7 and Year 8 events and then a grand final between the four strongest Forms, which are made up of four players.
The winners are presented with the Neale Shield which is named after two popular and long-serving former teachers Mrs Sue and Mr John Neale. Sue was Head of Lower School for many years and her husband John taught Design and Technology for over thirty years at Emanuel. John was also an Old Emanuel who coxed in one of Emanuel's best ever crews and triumphed at Henley in 1966. I was recently in touch with John and he was delighted to hear the Neale Shield was still being awarded for a quiz competition.
After two years with no quiz it was wonderful to have the event back. The format consisted of internal challenge matches, a year final and then the big final held last Wednesday. The questions were a mix of book general knowledge and were grouped in sections of ten, with subjects such as sequels and series, the Six Book Challenge, Harry Potter, picture books, prize winning novels, bestsellers, comics and book characters amongst those covered.
Results: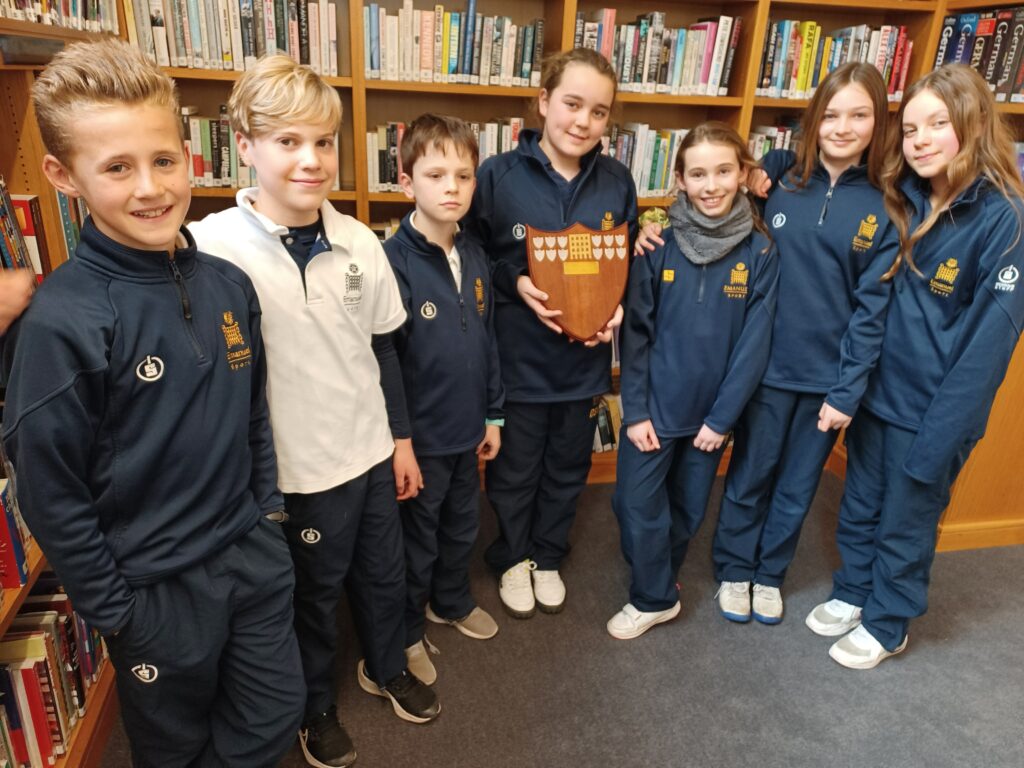 Year 6 Winners: 6USC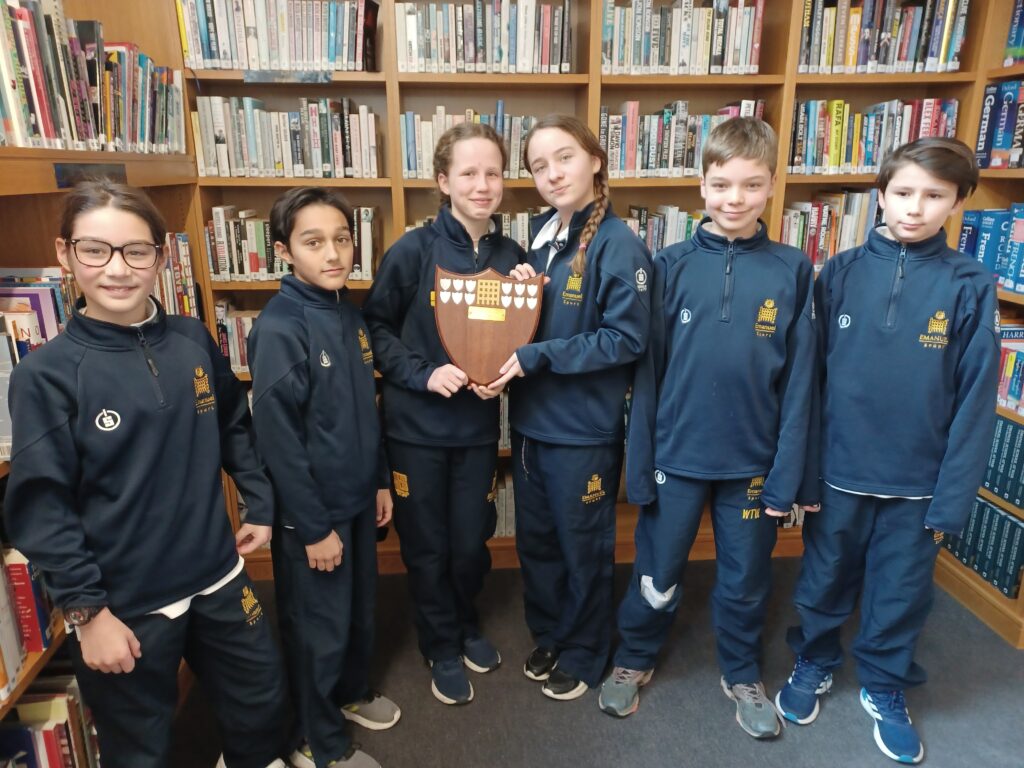 Year 7 Final: 1st 7AFH, 2nd 7CB, 3rd 7HAB, 4th 7JRS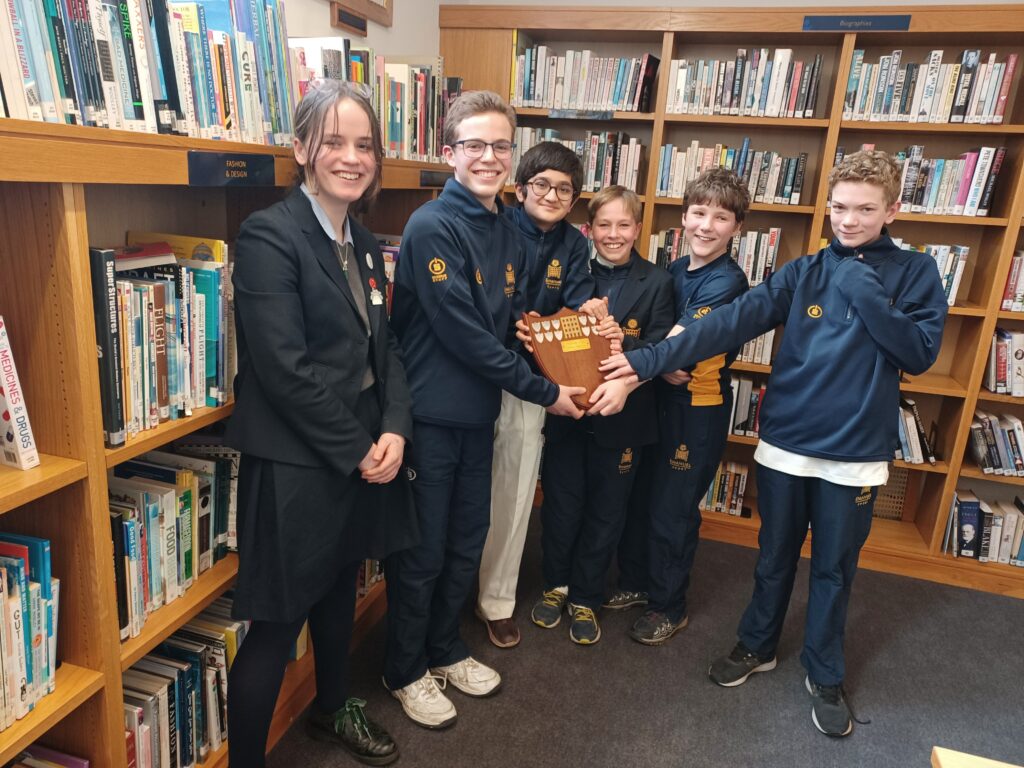 Year 8 Final: 1st 8RDC, 8MM, 8AFK, 4th 8SMR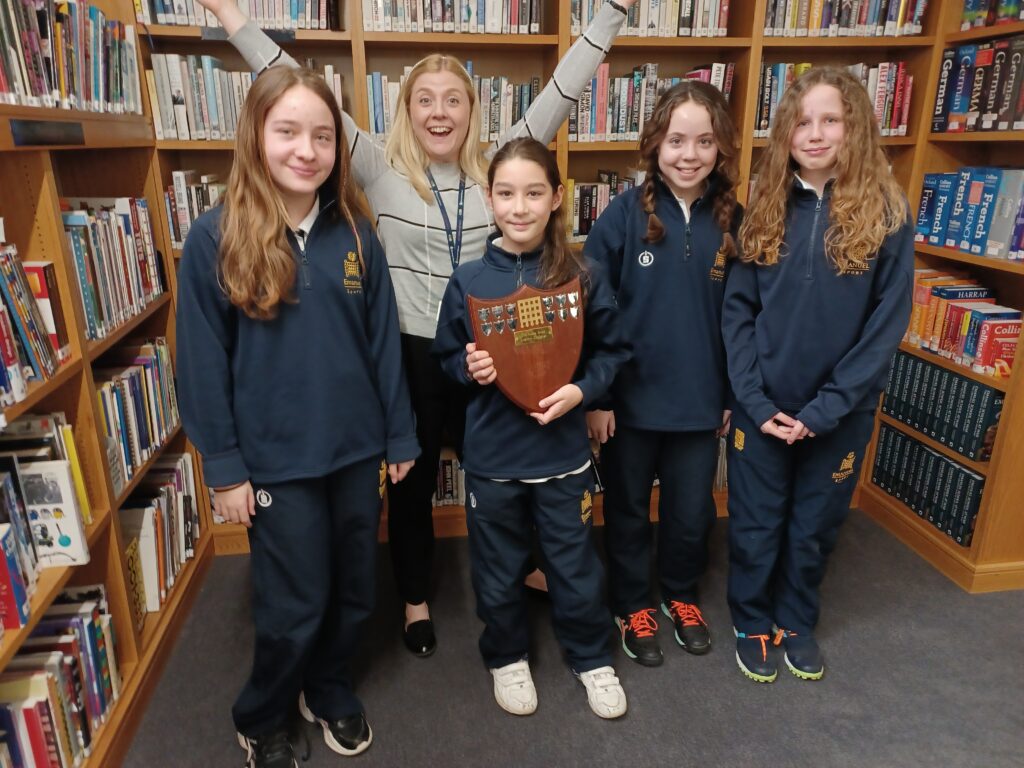 Grand Final: 1st 7AFH, 2nd 7CB, 3rd 8RDC, 4th 6USC
Well done to 7AFH and everybody else who took part in what was a very enjoyable competition. Each winning group was photographed with the Neale Shield and 7AFH will have their Form name engraved on the shield.
Tony Jones (Senior Librarian)