Many pupils enjoyed participating in our most recent Six Book Challenge, which ran from September to last January. Thank you to the pupils who entered both the Review and Creative Response competitions, we were very impressed by the standard of work and the fascinating ways some entries were connected to the books.
Congratulations to all our winners:
Creative Response Winners
Both these winners provided incredibly clever videos inspired by books on the short list.
Review Winners
Creative Response Runner Ups
Anya 6CAL
Poppy 7PMD
Amelie 7JRS
Review Runner Ups
Violet 6USC
Ruby 7HAD
Isadora 6USC
Hannah Latif 7EB
Particularly well done to Oliver, Nico, Grace and Jun who progress to the multi-school TSBA event which will be a live presentation on You Tube later this term, which also includes interviews with some of the authors featured on the shortlist.
The theme for the 2022/3 Six Book Challenge is 'Facing the Future' so expect lots of exciting novels about climate change and children who go on challenging personal journeys.
The photo includes some of the pupils at our internal prize giving: Oliver, Nico, Grace, Ruby, Dora and Amelie.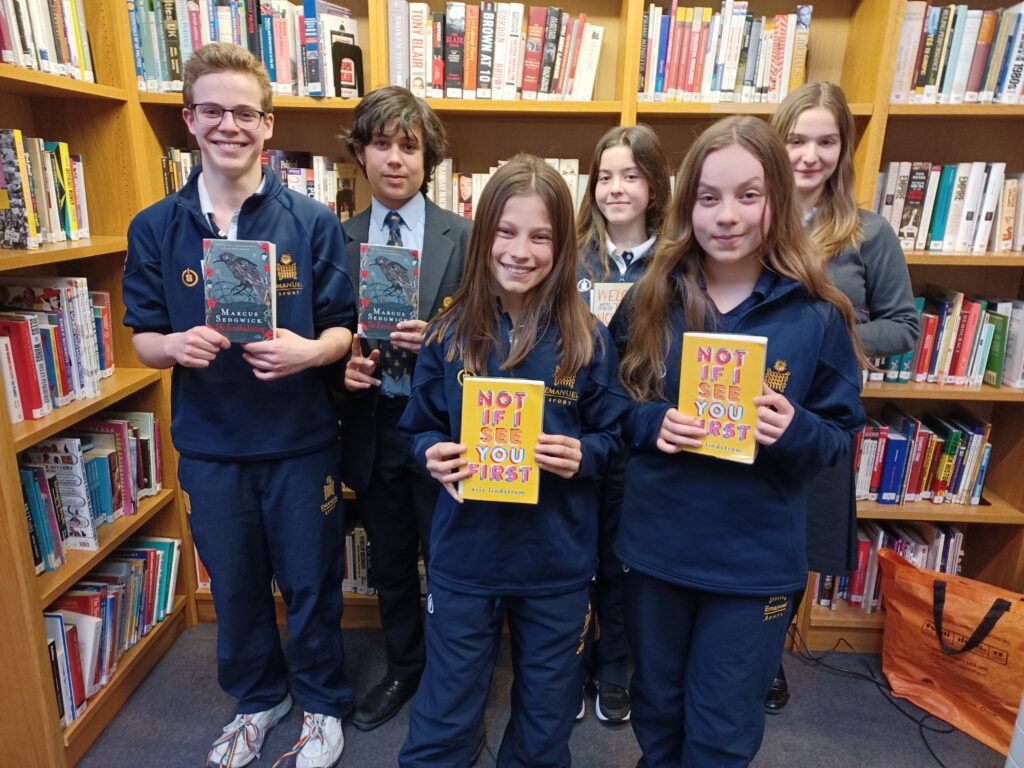 Tony Jones (Senior Librarian)