On Friday 10th June the RS Department took the whole of the Year 6 to the Bhaktivedanta Manor in Watford to deepen their understanding of key Hindu beliefs.
It was a glorious sunny day as the students explored the grounds of the Manor, including a visit to the cow sanctuary, a cow and cart ride and touring the sacred gardens filled with quotes of lyrics from George Harrison songs.
The students were then taken inside to listen to a presentation about beliefs about God and why the Manor are dedicated to Krishna as the one true God in Hinduism. They learned about key beliefs such as karma and dharma. Then were given the opportunity to dress up as members of the tri murti and their wives.
After this, they took part in a puja (worship) ceremony, observing the murtis and joining in with chanting.
Lunch was then provided, which was a lovely paneer curry with rice and breads.
Finishing off the trip was the opportunity for students to visit the gift shop and then have their hand or face painted.
As their homework the following week Year 6 were asked to write a review of the trip and how they would rate their experience. A few examples are included below of how the students believe the trip went: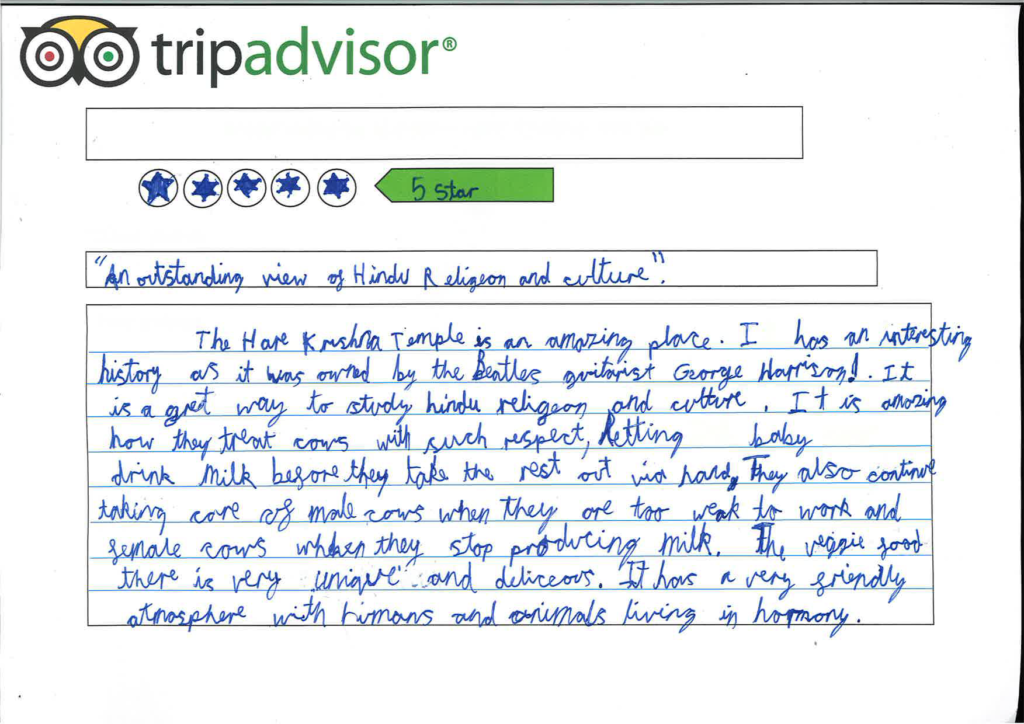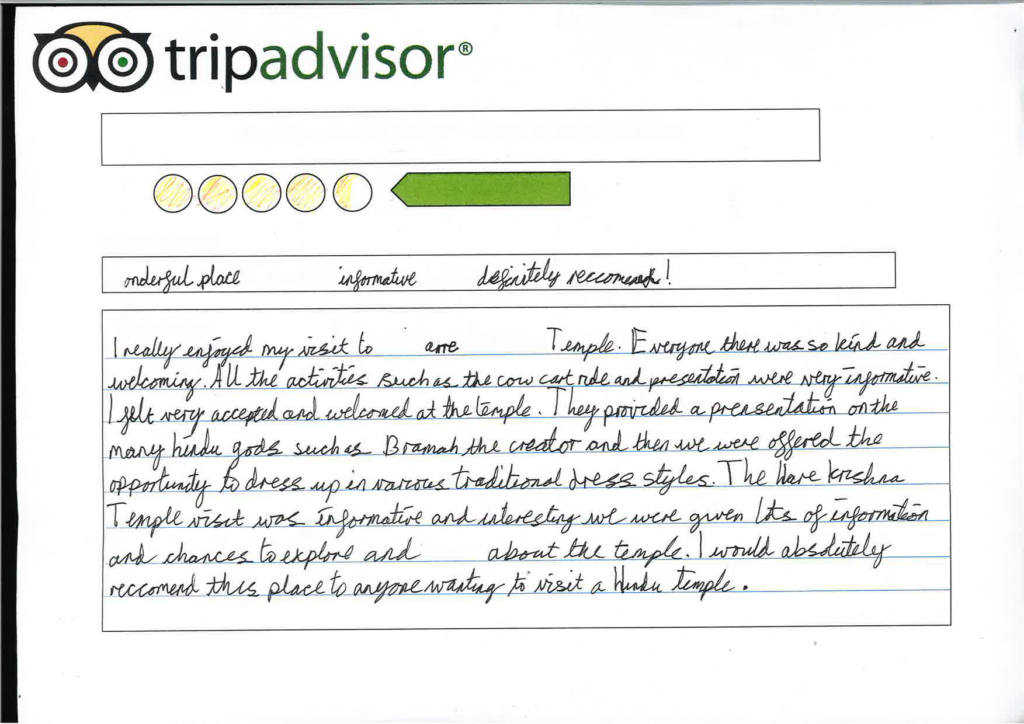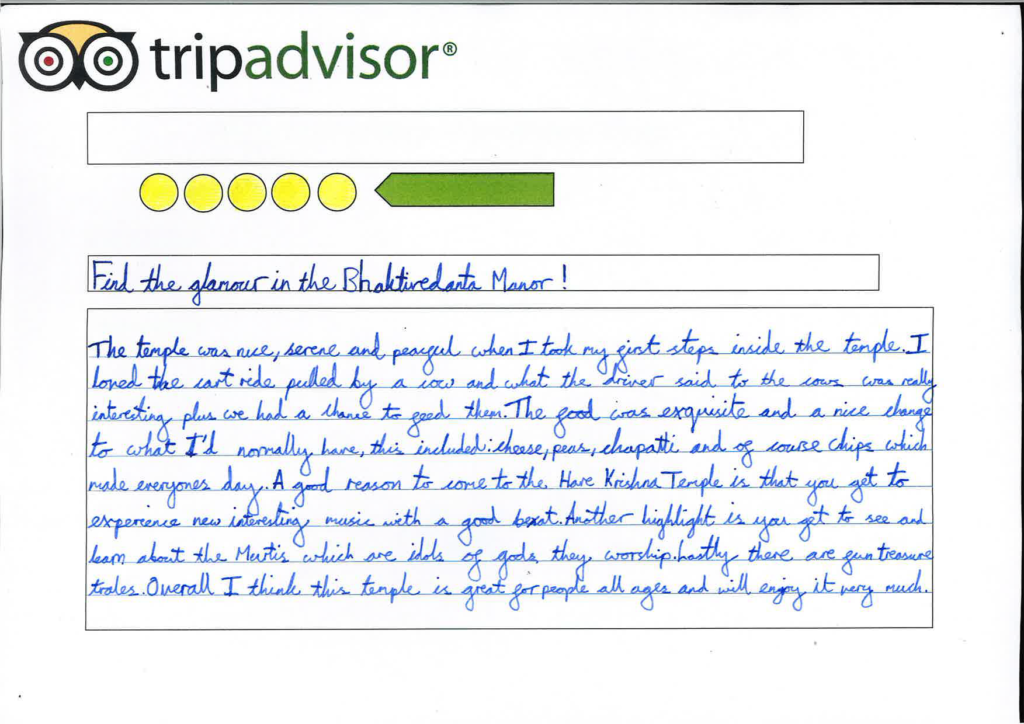 Ms Burdett (Teacher of Religious Studies)