Our brilliant Year 7 and 8 students took to the stage to perform The Mouse and His Child in front of a packed-out audience in the Fiennes Theatre on Thursday 4th May and Friday 5th May.
Inspired by the 1967 novel by Russell Hoben, The Mouse and His Child is a story about adventure, of hope and belonging – big themes for a cast so young. However rather than being overawed, both casts threw themselves into creating a compelling, funny and poignant performance. Almost every student had the chance to explore more than one role, and both casts succeeded in creating an ensemble of rich, memorable, and well-rounded characters. From a Fortune-telling Frog to a vicious Grand Hawk, and not forgetting an army of blind bumbling Shrews, this weird and wonderful world of toys, animals and disparate families was brought vividly to life in both performances.
For the Year 7 play, special mention must go to the Year 10 Assistant Directors Clara and Rachel, as well as to Lower Sixth one-man tech team Ben. For the Year 8 play, the hard work of Assistant Directors Alice and Lottie in Lower Sixth certainly paid off, as well as the Year 8 tech team of Rosa and Macsen. The energy and enthusiasm of everyone on and off stage crackled throughout the theatre, and all students should be hugely proud of their achievements.
Everybody in the Drama department is looking forward to seeing this remarkably accomplished group return to tread the boards of the Fiennes Theatre in the near future… watch this space!
Mr Lancaster and Mr Norton-Smith
Year 7 Play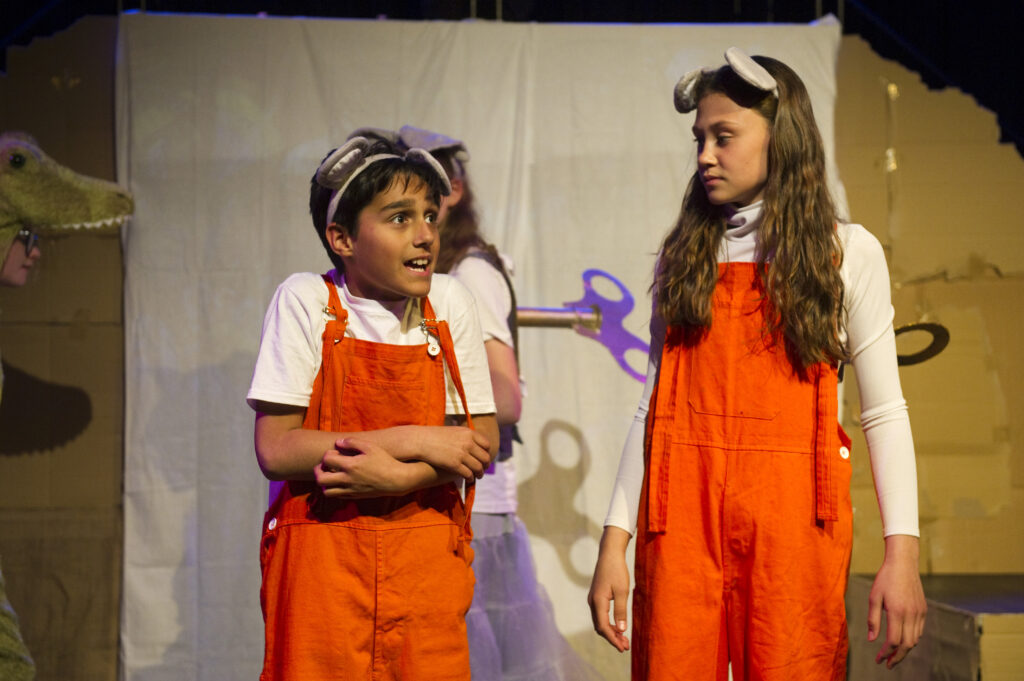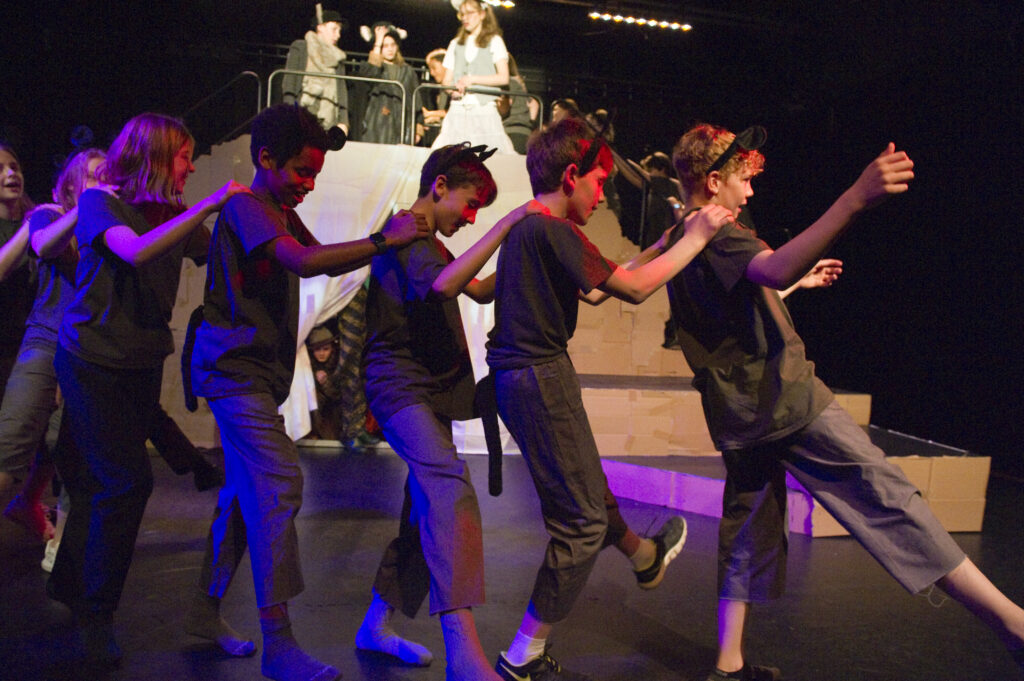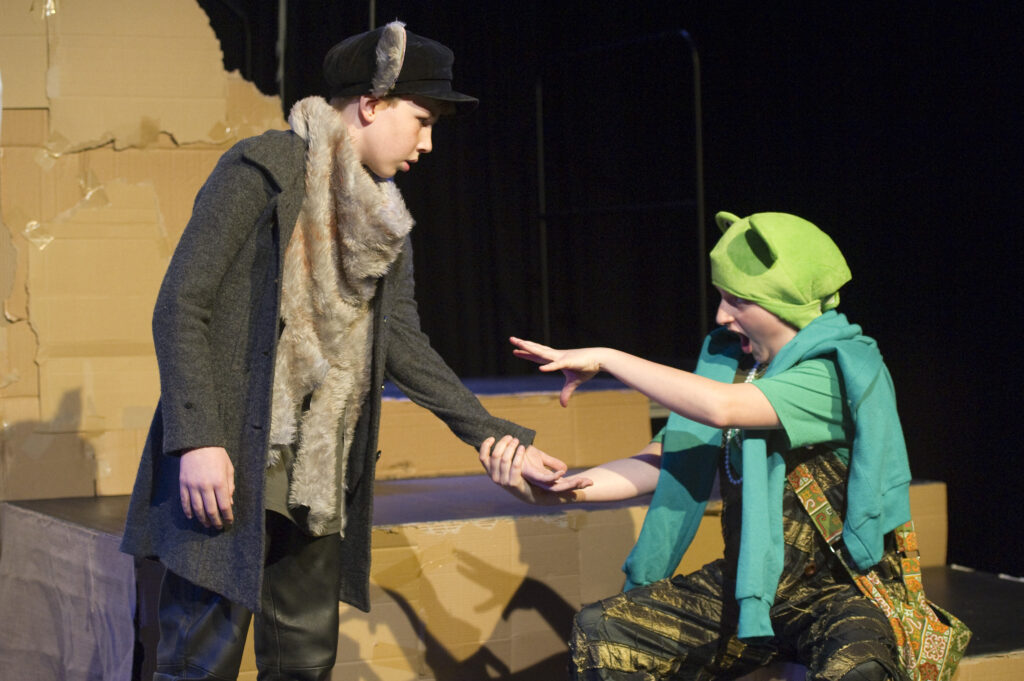 Year 8