Ben Cuddon (OE1993-2000), son of the legendary Emanuel teacher Charles Cuddon (1954-1993), wrote to us recently to let us know about his latest invention, a singing water jug. We caught up with Ben about his school life and working with former physics teacher John Naylor (1980-2004) to make his idea a reality. At Emanuel, Ben was a senior prefect, academic scholar, member of the first XI cricket team and regularly featured in school dramatic productions.
What are your best memories of Emanuel?
I have so many. Emanuel required some adjusting to at first as it was all boys and stuffy compared to my primary school but I came to love it. I remember warming up in the cricket nets for summer home matches and of course the deep philosophical discussions while waiting to bat ('Would you rather score a 50 and lose or get a duck and win?'). I also recall hilarity in History of all lessons (Mr Driver: 'What was the Renaissance?' Someone (not me): 'The re-birth sir.' 'Yes, but the re-birth of what?' 'Er, Jesus?'). Another memory is of being in the lighting booth at the top of the Hampden Hall when the entire control deck and all the equipment collapsed during a performance. Actors and audience alike turned around very slowly to look up at us. We froze and prayed the lights stayed on. They did.
Did any particular teachers at Emanuel influence you in life or your career path?
I studied History at university after being very well taught by Andrew Keddie. I subsequently became a History teacher so got the chance to see things from his perspective. In the second year we were taught Geography by someone called Andrew Roberts who had been a drummer for Radiohead, so that was quite cool. I was also in a production of The Caretaker directed by James Baddock which was an unforgettable introduction to the world and language of Harold Pinter.
What are you proudest of from your time at Emanuel?
In Lower Sixth there was a creative writing competition where you had to write a story including the words 'spider', 'moon' and 'letter'. My effort was: 'I spied her having a moon but I let her'. (It didn't win!). Other than that, I'm proud of doing a pretty realistic fall down a flight of stairs while performing in Black Comedy and of the hammer I made in DT in first year which I still use today.
What is the biggest lesson Emanuel taught you?
The biggest lesson I learnt at Emanuel is that friendships at school are unique and you carry them with you all the way through life.
The Portcullis has a multitude of references to your involvement in drama. What were the highlights for you?
I was in some musicals (Bugsy Malone, Tin Pan Ali) lower down the school, directed by Christian Strover and then later on it was mainly drama (The Miser, Black Comedy, The Caretaker). Black Comedy was great because it's a fun play and there were real girls in it (including one I had to kiss…. we avoided it in rehearsals then it actually happened in the performance which made me forget my lines).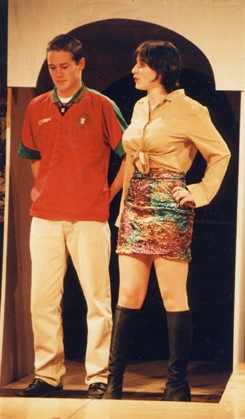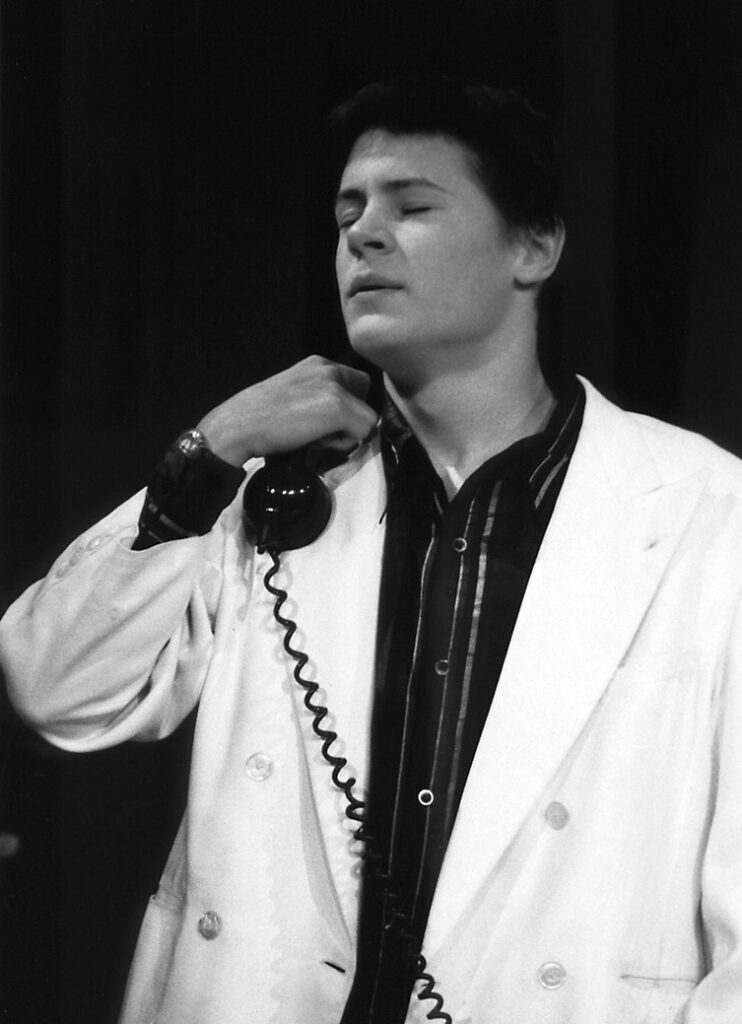 What did you do after leaving school?
I studied History at Edinburgh. While I was there, I got interested in the Middle East and went to live in Damascus and Tehran for a year to study Arabic and Persian before doing an MA in Middle East Studies at Harvard. I've done a variety of things since then, some related to the Middle East but more recently not. I'm currently running a small educational charity I started with a friend called Climate Ed, teaching children about climate change and carbon literacy. We train volunteers to go into primary schools and deliver a programme of workshops about climate change and carbon literacy, with the idea that they can then go back home and support their family to reduce their carbon footprint. I was partly inspired by OE Mike Berners-Lee and his book How Bad are Bananas: the Carbon Footprint of Everything. We're just getting going as a charity but we hope to expand our work to more schools soon.
Did you always know you wanted to go into a career in teaching?
I thought about a range of options but teaching was probably in the blood because my Dad had been a teacher at Emanuel for 40 years. I tried a variety of jobs but knew that my passion was for teaching. I taught History.
Can you tell us all about how the musical water jug materialised?
My involvement with an invention was a complete fluke. When I was in Iran, I found a singing jug called a 'Parch-e bulbuli' (lit: 'nightingale jug'). I'd never seen anything like it and thought it would make a great gift. I teamed up with a friend and we thought about importing them but the problem was the singing wasn't entirely consistent. So, after a lot of head-scratching we realised that we would have to re-design the product. The problem was that we didn't understand the physics of it. So I was thinking….physics….physics….John Naylor! John taught me physics for five years up to GCSE. He was a great teacher – you always knew there was a reservoir of knowledge behind the syllabus he taught us in class. John and I had kept in touch a bit over the years. I called him up and showed him the jug and he was able to explain exactly how it worked. He also had apps for measuring and analysing the sound (he's an expert on sound and has a book on the subject coming out this year). I found a product designer and, using John's analysis, we redesigned the jug so that it produced a good sound, every time. Then we got it manufactured and it went on sale this year. It's selling here and there and not making me any money to be honest, but the most important thing is that people love the product.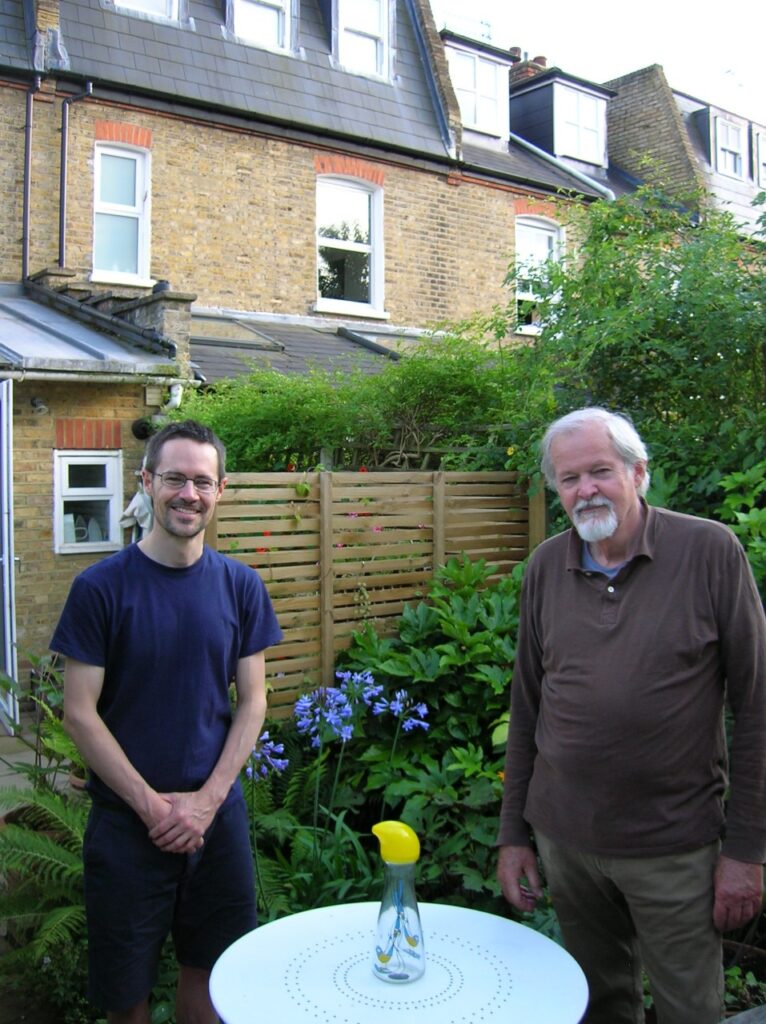 What do you enjoy doing in your spare time?
I'm still very interested in the theatre. I like taking acting classes (there was never time to learn the actual methodology of acting at Emanuel but it is a fascinating craft) and when there's time I enjoy writing plays. I haven't had anything performed yet!
Is there anything else you would like to add?
No…it's been a pleasure reconnecting with the school and recalling memories. …and for all the Year 2000 leavers: our 20-year reunion was postponed twice due to Covid but I hope to see you all in 2022!
You can see Ben's singing jug here, including a video.