I have been learning Greek for almost a year now, and have absolutely loved it. I started when Emanuel was chosen as one of 10 independent schools in the UK to take part in a new Classical Association Ancient Greek qualification. I, and other Year 9-10 students are involved in classes outside of lessons with Mr Morrison, Ms Hoult and Miss Williams.
Greek is such a complex language. It is very like Latin in structure but with the added challenge of a different alphabet. Throughout the course of the year, we have been learning all about the language, from the nominative, accusative, genitive and dative to all the tenses and even how to speak the language.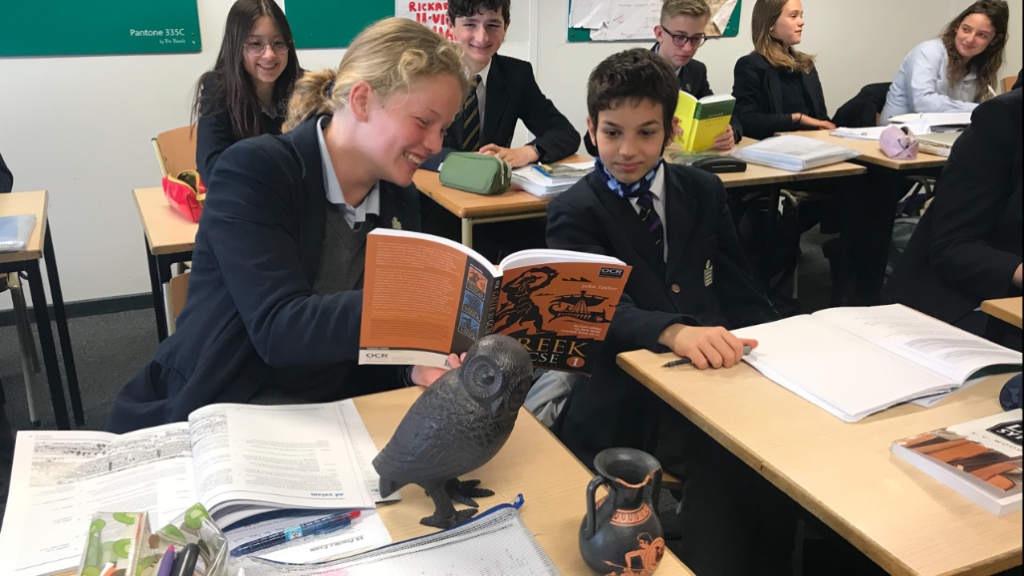 Greek is such a useful subject as it really helps with other languages especially Latin (which is my favourite subject!). Latin and Greek have lots of similarities between them, which has made learning Greek much easier than if I didn't have any knowledge of Latin. The club has been preparing for an exam at the end of the academic year, which is very exciting!
Kit (Year 9)