Congratulations to two of our Sixth Form students, who have been offered excellent internships.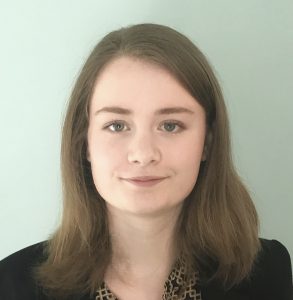 Esme – Spanish Chamber of Commerce
Before lockdown, Esme submitted an excellent letter of application and CV detailing her previous relevant work experience and interest in the area of international trade and relations. The first stage of interviews were conducted by myself, Miss Malik, in the careers library, where Esme gave considered and well-researched answers.
Her interview with two representatives from the Spanish Chamber of Commerce had to be conducted via the Zoom app and she spoke with confidence about the skills she developed while working in the Marketing and Communications department at UCL. At UCL, she created YouTube promotional videos, conducted market research on Twitter and YouTube as well as creating a website map. The representatives from the Spanish Chamber of Commerce were very impressed by her communication skills, particularly under such unusual circumstances, and it was her very relevant previous work experience which helped them make their final decision.
Well done to Esme, and a huge thank you to the parents and OEs who support the work of the Careers department by offering such amazing opportunities for our students.
Miss Malik (Head of Careers)
---
Applying for an internship at the Spanish Chamber of Commerce
In our final term of Upper Sixth, we were given the opportunity to apply for a number of exclusive internships, which were set to occur in the summer. Being both interested in the CV-boosting opportunity and heeding the advice that internships would never again be offered with such little competition, I decided to apply to the Spanish Chamber of Commerce, for a role that would involve helping to compile their annual report. The initial process of filling out an application form and writing up a CV was a good opportunity to reflect on my skills and experiences, making it very good interview preparation; the questions on the form particularly allowed me to focus on providing evidence of my skills.
Because of the Covid-19 disruption, my interview could not take place in person. Nevertheless, the Zoom interview felt like a good approximation of the real thing, although my interviewers were far more friendly than the stereotypical job interview often seen on TV! I was absolutely delighted when, three days later, I was told I had been successful. Altogether, I would strongly recommend those coming into the Upper Sixth to consider applying for these internships; not only are they a great opportunity in themselves, but they also allow you a lower-pressure chance to practice the process of job applications.
Esme (Upper Sixth)
---

Zara – Wordsearch
Congratulations also goes to Zara in the Upper Sixth who will be completing an internship at Wordsearch who create inspired branding and marketing campaigns for real estate and architecture. Zara applied for the internship earlier this year, pre lockdown, following her successful interview at school with Miss Malik. She was then interviewed by Matt Flynn over Zoom. Zara's experience there could prove to be quite unique as under the current circumstances Wordsearch has been involved in helping businesses implement social distancing measures to be able to reopen and work safely. Zara is very excited to join the team at Wordsearch and we in the Careers department are incredibly grateful for these amazing opportunities offered to our students by our parents.
---
Applying for an internship at Wordsearch
On hearing about the Wordsearch internship in an assembly by Miss Malik I felt immediately energised by the chance to apply as it aligns very well with my passion for creative professions and I was keen to make the most of Emanuel's excellent career support before leaving the school.
I am planning to study architecture at university after the summer so imagined an internship in a practice that aims to tell stories of the places in the built environment would be perfect to broaden my experience and knowledge.
I firstly admired the Wordsearch website and then plucked the courage to write an application letter, along with updating my CV with the architecture related activities I had undertaken last summer. Then followed the interviews, first with Miss Malik, and then with Matt from Wordsearch; comprising of questions about my interests and the cover letter I had submitted.  Although the interviews were daunting at first, they ended up being a rewarding experience as the process simulated a proper job application and has given me valuable skills I could use in the future.  I am thrilled to have got the place and I cannot wait to spend time with Wordsearch during the summer and learn from their exciting projects.
Zara (Upper Sixth)