Niclas Baker (OE2006-2011) won silver in the 400m at the British Championships in 2020, missing out on gold by less than 2 tenths of a second. This achievement is all the more notable for the fact that, due to the lockdown, Niclas persevered without his coach and at times any training partners, making use of any suitable outdoor facilities he could find. He has also combined training with working for the NHS for the past few years. Now, despite the huge challenges to his training and preparation caused by the pandemic and without funding, Niclas has his sights firmly set on the Toyko Olympics.
In 2019, Niclas' accolades included silver at the England Championships and representing Great Britain at the European Team Championships in Bydgoszcz, Poland. Prior to this, he has been County Champion 2016, South of England Champion 2018 and has had multiple call ups to represent England at International competitions. At Emanuel, Niclas was incredibly sporty and was a member of swimming, basketball, rugby and athletics teams but he remembers refusing to row as he hated it!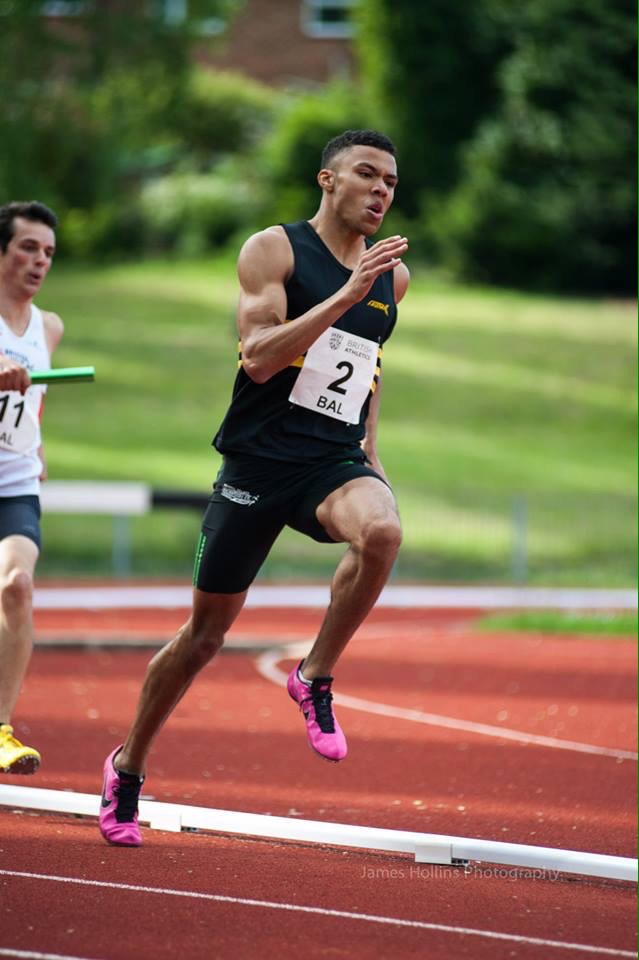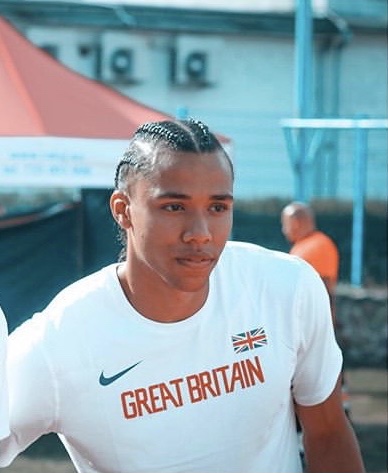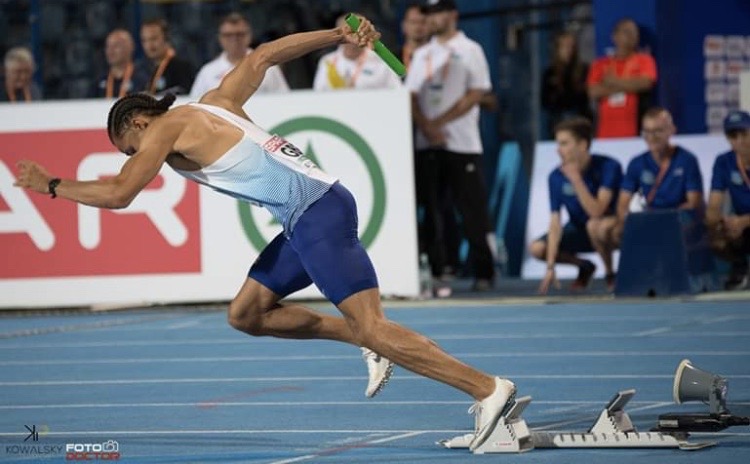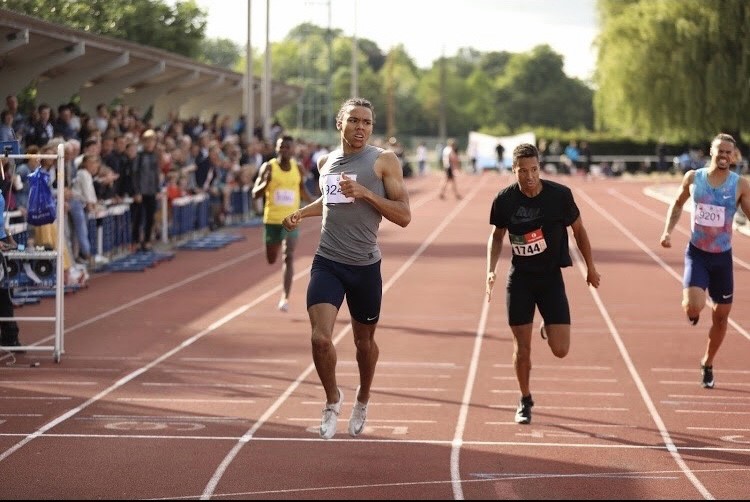 Above: British League 2015 (top left); the European Team Championships 2019 and Belgium 2019 (bottom)
"I knew I wanted to be an athlete at the start of year 11 after making the semi-finals for the 100m hurdles at English Schools the summer before. Reaching the Olympics was always the goal, but I have learnt not to look at such a macro goal as it will seem impossible to achieve and can become demotivating.
My athletics career started when I was discovered by OE Jonas Tawiah-Dodoo, who is now one of the top coaches in the UK. He saw me competing in the hurdles and high jump at a Wandsworth Schools competition. He picked me up and I trained with him for a year in Battersea. When he moved to North London, he sent me to my current athletics club, Piotr Spas in Tooting.
The two years after I left Emanuel, I left my coach and I fell out of love with all sports. I wanted to be able to not have to spend every evening and weekend training. I loved the freedom. This was coupled with making friends (many of whom weren't good influences), going to a new college and having a job. I just needed a break.
I broke the U17 athletics club record for 400m hurdles in my first attempt at the event just before I left school and stopped training. I'd never run the 400m flat before, let alone 400m hurdles. This was something that played in the back of my mind during my two years away from athletics, which is how I ended up picking the 400m flat. In the summer of 2014, I finally stopped procrastinating and came back to the sport, with a hawk-eye focus on doing whatever is necessary to get to the top. This involved changing coaches a few times but ultimately returning to Piotr and travelling to different cities to put myself in the best situations and be around the best people I could find. I set myself micro goals along the way – to make the top 250 in the UK rankings, top 100, top 10 for my age group, top 50, top 30, top 10 and now top 5.
In the lead-up to the British Championships in September, 2020, I didn't have a gym or a coach as it was too difficult for him to juggle his family's safety by travelling. During May/June 2020, I ran on grass a lot but other than that, many of my sessions remained the same. During this winter's lockdown, my training regime remained the same but it was increasingly difficult to find somewhere to train outdoors as I couldn't run on wet grass. I travelled from Victoria to Osterley and Feltham athletics track four nights a week after work. It was very cold, there were no floodlights, I often didn't have a training partner and the tracks were often icy so it wasn't ideal! I've had around a dozen gym sessions in the last year compared to at least that number in a month during normal training. Staying motivated this winter has been the biggest challenge as it has felt never ending.
Winning silver at the British Championships in September, 2020 felt surreal, but not unexpected. I knew there was a good chance of me medalling in that field and I was in good shape. I barely even noticed that there were no crowds at the stadium as I was so focused on the task at hand. Also, there were still so many camera crews, announcers and field events going on that it didn't make much of a difference to me.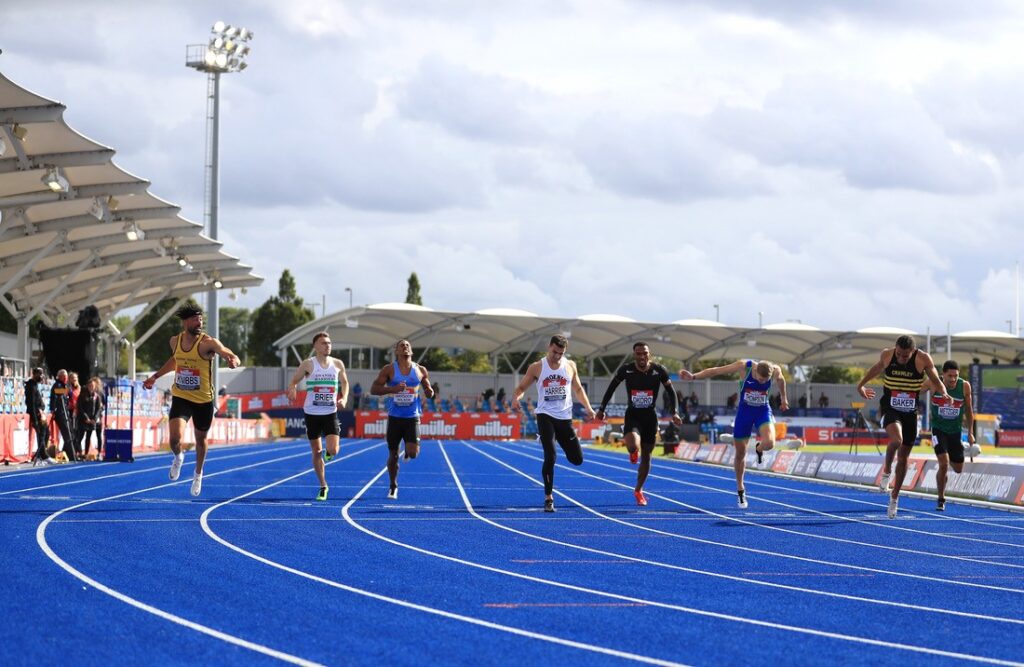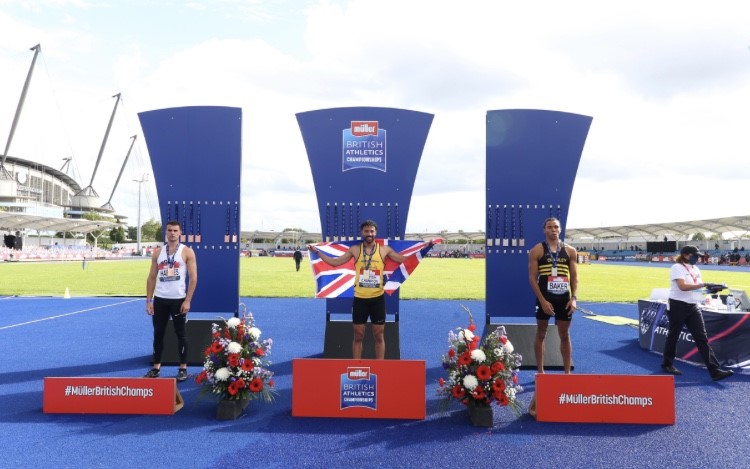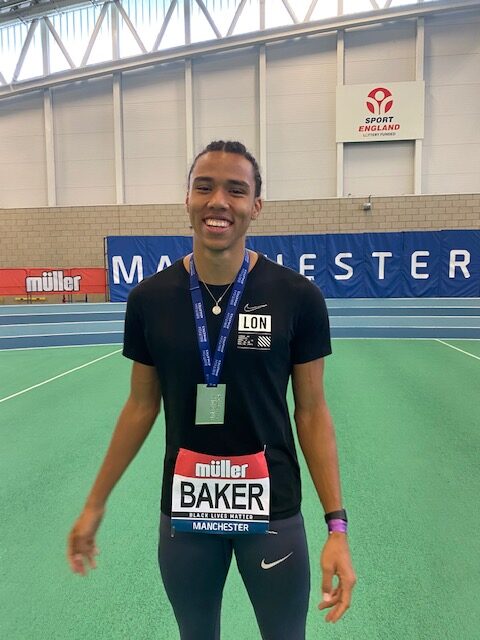 Above: winning silver at the British Championships
If I could have given my schoolboy self some advice, I'd say listen and trust in your own voice first and foremost. Never follow the crowd. When you get into bed every night, you're the only one who has to live with the outcome of decisions you made that day, so make good decisions that allow you peace of mind. You gain confidence through action, so take action and keep showing up.
It would mean everything to me to go to the Tokyo Olympics if they go ahead. There have been many instances where it seemed impossible – many injuries and in the last 14 months every reason to quit and create excuses. There have been countless curveballs to navigate in order to get this far. Being selected for the GB team would make it all worth it.
I am currently not sponsored by any brands or funding schemes. Investment into the sport at this level is tough as it requires full-time professional commitment without any of the remittance to keep you afloat. I have combined my training with working part-time for the NHS Neurology and Dialysis teams over the last few years. They have been good to me, giving me the freedom to train 6 days a week, but I still need financial assistance to help me reach my Olympic goal. Last year, I set up a Gofundme page to raise money to help cover the costs of training leading up to Tokyo. These include my track and gym coaching fee, weekly physiotherapy, travel, diet and supplements and kit. If you would like to support me, you can visit my Gofundme page here.
This support would allow me the freedom to train full time up until the Olympics and beyond (European Championships 2021, World Championships 2022 and Commonwealth Games 2022). It would also give me the safety of not having to work in face to face healthcare with vulnerable patients during this pandemic. I can very much empathise with the type of economic year we are having and I do understand that this is a very difficult ask. But every small donation will help and it would be great honour to represent my country on the world stage at the highest level. Thankyou in advance for any support you can provide!
I will start the competitive season in May and the British Championships/Olympic trials take place on the last weekend of June in Manchester.
Niclas Baker, OE and GB athlete
Below: Training in Florida