Over the past four weeks, our Lower Sixth students have been actively participating in Primary Ambitions, our enrichment programme for Year 6 pupils in our local primary schools. Science is a popular primary school choice – we offer two concurrent modules – as the primary pupils can don their lab coats and safety goggles and experience science in a hands-on, often messy way!
Jack and Anjou (Lower Sixth) have described their experience planning and leading the lessons and what they have learned so far. 'We have grown and developed a range of life and social skills such as time management, patience, creativity, responsibility and taking the initiative. For example, when we could not find an important member of our group, we had to adapt, improvise and collaborate as a team, while maintaining a professional demeanour. Looking towards the future, our Primary Ambitions experience will have enabled us to develop a newfound sense of confidence, a new problem-solving mindset, and greater respect for our teachers and the work that they do!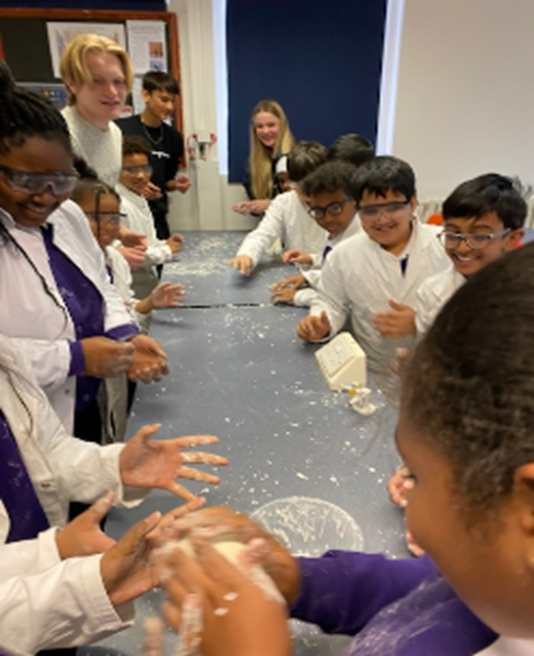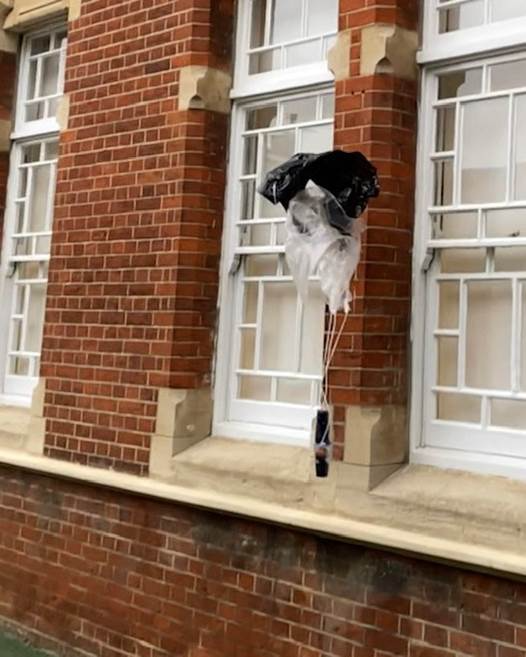 Freya (Lower Sixth) is one of the Lower Sixth team leading the second Science module. She shares her team's experience developing the Science module content and facilitating the sessions. 'In our weeks preparing for the first session of the programme, we put together an exciting course covering a wide range of different scientific topics. We wanted to give the children a taste of what science is like at Emanuel. Our lessons covered topics ranging from thermal conductivity to terminal velocity to forensics incorporating chemistry, biology, and physics across the five sessions. But our lessons weren't all just teaching the content! We guided them through exciting experiments to help consolidate their understanding of what they had learned. The pupils were fascinated by the Oobleck they had made, a substance that acts like both a solid and a liquid and had a fun time making bridges out of spaghetti to test the strength of different shapes.
All of us were nervous on that first Friday waiting for the children to arrive. My lesson was first, and despite all our preparation, I knew that standing at the front and teaching the lessons for the first time would be a nerve-wracking experience. But we threw ourselves into it and found that teaching was more rewarding than we could have ever imagined. We pushed past our nervousness and helped guide the pupils through the lessons, making use of both our own resources and a fascinating range of videos and simulations.
Taking part in Primary Ambitions also helped us learn how to improvise! We quickly found out that teaching wasn't a perfect science and learned how to be flexible and adapt our lesson plans to meet the needs of the students. During lessons, we promoted discussion and encouraged the students to ask 'why?' and 'how?' to deepen their understanding of the topics. The most challenging aspect was working through our variety of practicals with the students but found that by staying organised and on top of things, everything ran smoothly.'
Freya goes on to say 'The most rewarding aspect of taking part in the science Primary Ambitions module is inspiring a passion for the subject in the children. All of us in our team do at least one science A-Level, and many of us (myself included!) hope to go on and study STEM subjects at university, so seeing these children engaging with the subjects we love in ways they otherwise wouldn't be able to is very special. One thing that has particularly stuck with me was a short conversation I overheard between two primary pupils at the end of my first lesson, where one student reacted with delight after being told that they would be having lessons every Friday. We are so moved by how genuinely interested the children are in hearing what we have to teach them, and every child shows, above all else, lots of willingness to learn. They have jumped at every opportunity to answer questions, and also have plenty to ask us themselves. So far, our experience with Primary Ambitions has been nothing short of incredible, and it's far from over. We can't wait to see what happens next!'