Rowing awards were held at our boat house outdoors and current captains Lauren and Tate gave their final address to the senior squad. It was a bittersweet afternoon where we bid farewell to some incredible oarsmen & oarswomen. There have been some amazing performances over the year despite everyone training in their homes for the first half of the season. The senior squad took to the water in full force at the National Schools and Scullery regattas with the Captains, Lauren and Tate leading the way.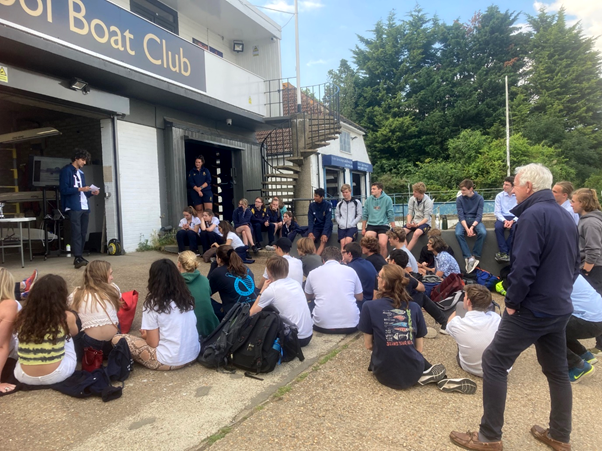 We are delighted to announce our new captains and vice captains of rowing for the 2021/22 season.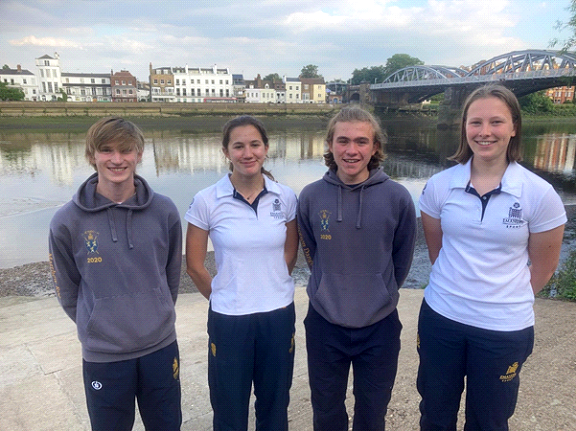 Matt (Boys' Vice Captain), Maddy (Girls' Captain), Jackson (Boys' Captain), Maya (Girls' Vice Captain)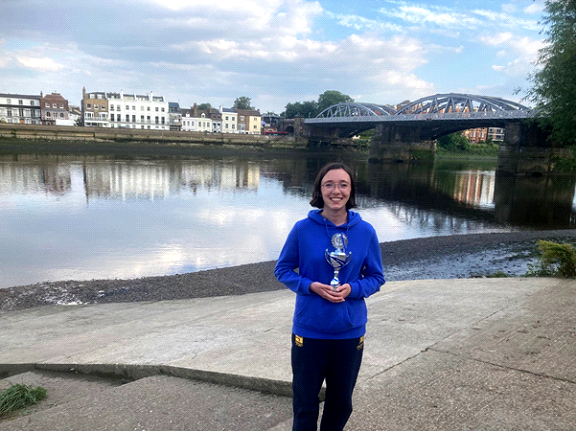 Coxwain of the Year
Rosalind received Coxwain of the year for her performances at National Schools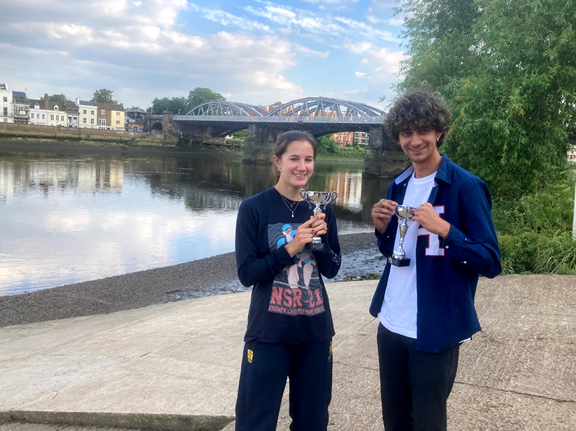 Oarswoman and Oarsman of the Year 
Maddy and Tate set the standard for our rowers with Tate being a key figure in the senior boys Four at National Schools and Maddy achieving a Bronze Medal at National Schools. Maddy then went on to compete and feature at the GB junior rowing trials.
Congratulations to all award winners!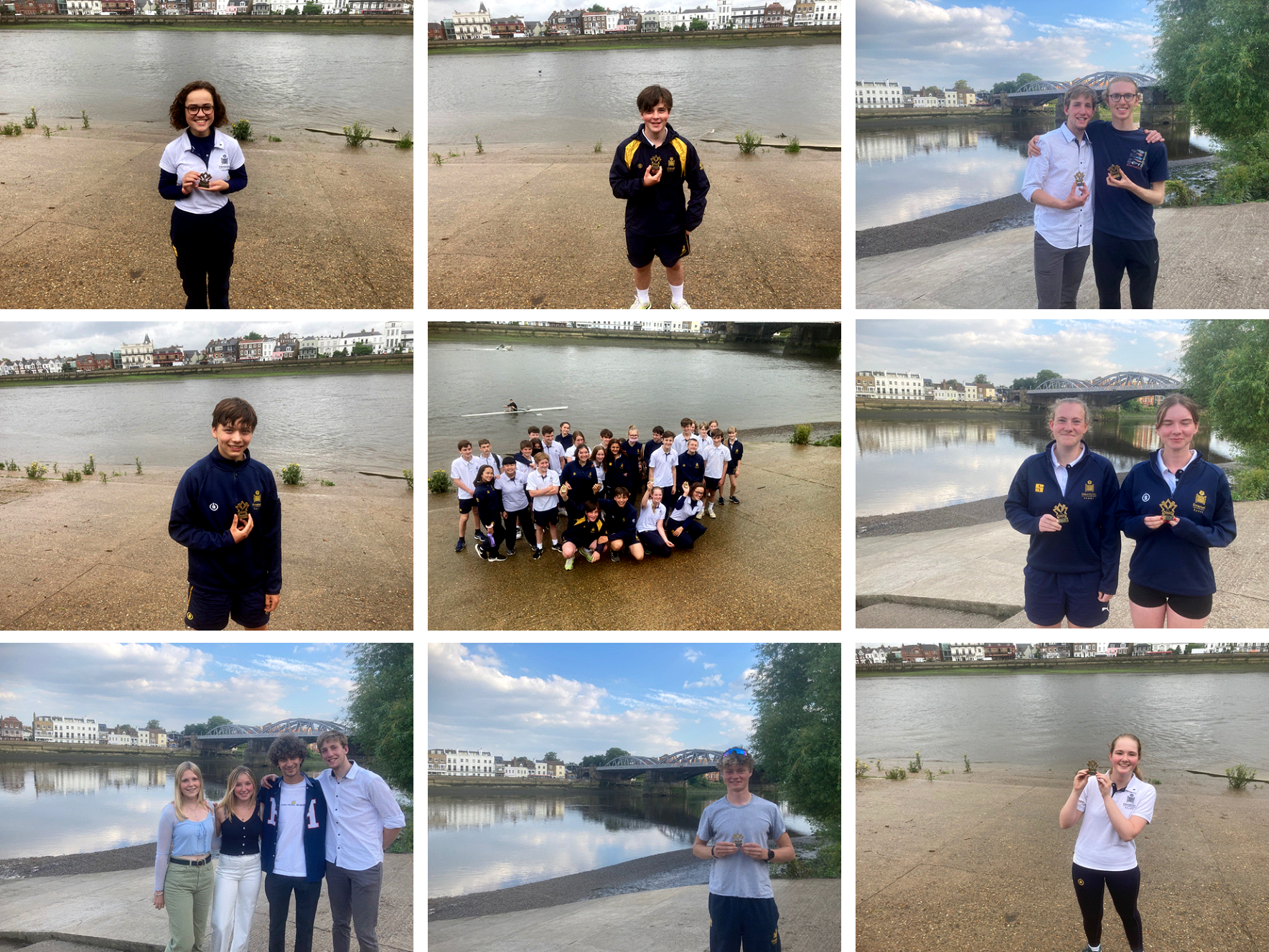 Goodbye Ali
Ali Elliot moves further upriver to Mapledurham where she hopes to enjoy retirement. It's no coincidence that Ali isn't far from the Thames and no doubt, she will be spotted for her skills and speed in her single scull at a few races in the future. Ali arrived at Emanuel in 2006 from LEH to take on the role of Boathouse Manager and rowing coach. She was then the Director of Rowing from 2012 to 2015 while continuing to manage and run the fleet of boats, playing a key part in establishing parity with our impressive fleet of boats.
Ali has not only run the boat club, but she has also achieved great success here with girls rowing. She has coached 4 silver and 1 gold medal medal winning crews at the National Schools Regatta during her time with us.
In the short time that I have worked with Ali, I have been very grateful for her incredible work with the J14 girls' squad; her demeanour and encouragement of all pupils is fantastic. She will be missed by all of us here and we look forward to seeing her soon, in her single scull alongside our crews when she's next down in London.
On behalf of all the Emanuel rowing staff and pupils, we thank you Ali, for everything that you have done for rowing at Emanuel and wish you a peaceful retirement.
Tim Liversage (Director of Rowing)