In the previous newsletter, we were delighted to reveal that Oliver (7RDC) won first prize for his film inspired by the Kenneth Oppel novel Inkling which was on the TSBA reading shortlist for 2020/21.
Now that the (delayed) ceremony hosted by Ibstock Place is over, we are very happy to reveal the new shortlist for 2021/22:
Main shortlist (aimed at Year 7 and 8)
Ghost Boys – Jewell Parker Rhodes
The Boy Who Lied – Kim Slater
Not if I See You First – Eric Lindstrom (includes swearing)
The Foreshadowing – Marcus Sedgwick
Welcome to Nowhere – Elizabeth Laird
The Arrival – Shaun Tan
Trinity Plus (aimed at Year 9 and 10)
After the Fire – Will Hill
All the Light we Cannot See – Anthony Doerr
Dread Nation – Justina Ireland
Life of Pi – Yann Martel
Code Name Verity – Elizabeth Wein
The City's Son – Tom Pollock
The new theme is 'Second Chances' and, like many other things in 2021, the TSBA has been impacted by Covid-19. The TSBA committee of librarians who run the competition did not have enough time to select brand new books and so revisited one book from the first six TSBA events which were very popular with pupils, but did not win the event. I was delighted by this outcome as it gives new groups of pupils the chance to read some outstanding books, with The Boy who Lied by Kim Slater, Not if I See you First by Eric Lindstrom and Welcome to Nowhere by Elizabeth Laird, which were all books I loved.
Back in 2019 we were delighted to welcome multi-award winning author Elizabeth Laird, who wrote Welcome to Nowhere, to Emanuel, who is featured below with the group of pupils who interviewed her about the book.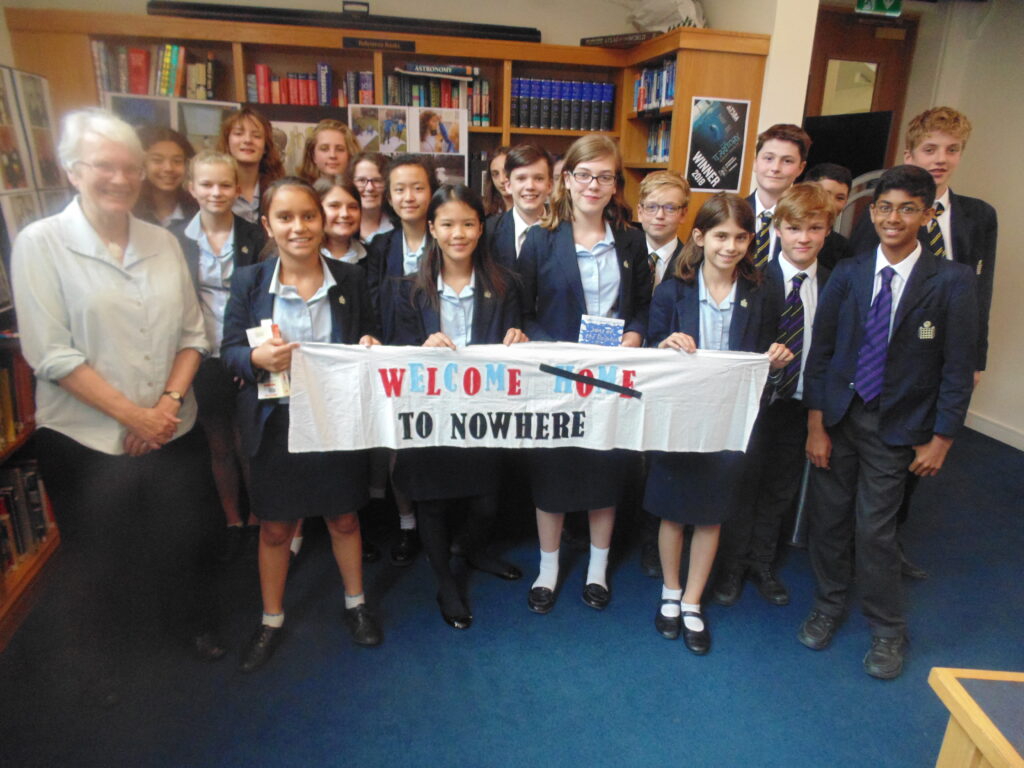 The usual review and creative activities will follow in the autumn term. In the meantime, the books are all available in the school library for those pupils who would like to start or complete the Six Book Challenge over the summer holidays.
There are no written activities connected to the Trinity Plus reading list, nevertheless they are all great books for pupils of Middle School age. Reading challenges give pupils a focus and also encourage them to try books which take them out of their comfort zone.
Tony Jones (Senior Librarian)