Our annual reading challenge, the Trinity School Book Challenge (TSBA), has drawn to a close for another year. 
Covid-19 played its part in changing the structure of the competition, but it did not dampen our enthusiasm, with many pupils across Years 6-8 accepting the challenge and reading all (or nearly all) the books, and even better, genuinely enjoying all the books!
This is what Hill form pupils Diana and Nahom had to say:
Diana: "That was such a fun project; are there any more soon?"
Nahom: "I wanted to tell you that I loved every single book on the list and I really enjoyed these activities during the Christmas break."
There were some terrific entries for both of the main categories; (500 word) Reviews and Creative Responses. Over 60 reviews were submitted and judging them was incredibly difficult. The standard in the Hill form particularly was remarkable. The top two winners in both categories move forward to the 30+ school TSBA event which will be held on Zoom in May.
Overall winners of the 'review' section
Esme (8AEM) for her review of Now of Never (by Bali Rai).
Oliver (7RDC) for his review of Island at the End of Everywhere (by Kiran Millwood Hargrave).
Highly commended review entries
Charlotte (8AFH)
Jessie (6CAL)
Kitty (6CB)
Diana (6CAL)
Nahom (6CB)
Creative Response TSBA Winners
Nahom (6CB)
Oliver (7RDC)
Both these Creative Responses were outstanding and will be strong contenders in the next stage of the contest. Nahom's van, inspired by the setting of No Fixed Address, shows considerable creative and a clever eye for detail and it is wonderful to award one of our top prizes to a Hill form pupil. I have watched Oliver's wildly creative and imaginative film several times and on every occasion I both smile and chuckle! The main character of the novel Inkling (an ink blot which comes alive) jumps through a series of short scenes inspired by the seven books on the TSBA shortlist. The judges should love both these entries.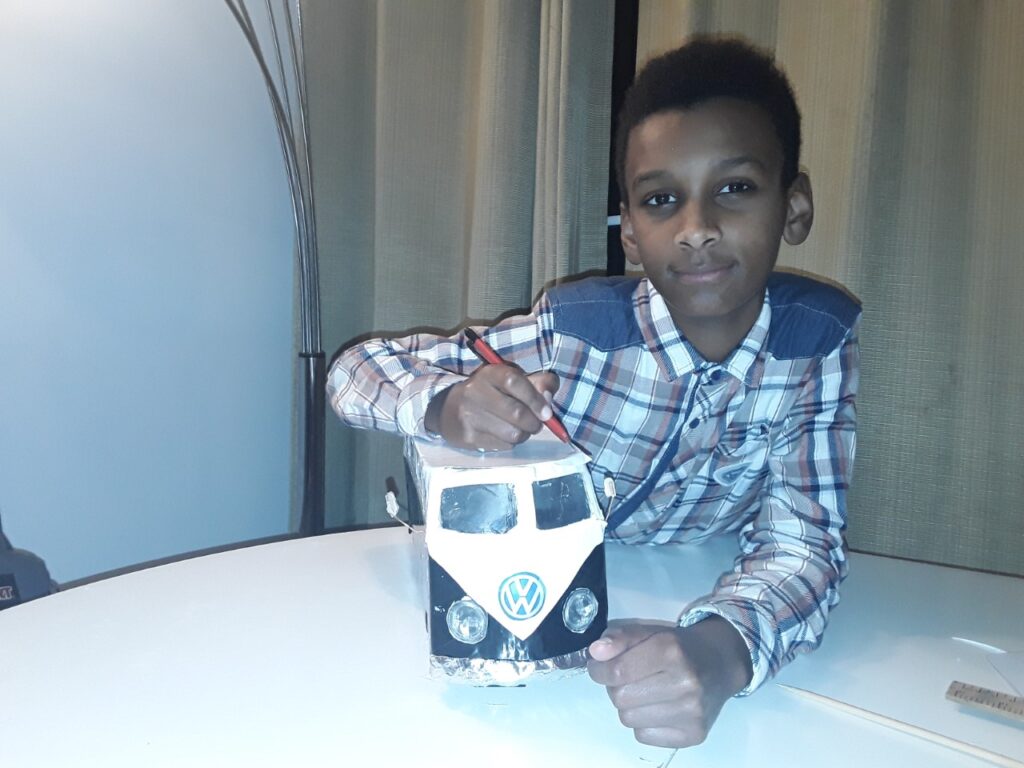 Highly Commended Creative Responses
Charlotte (8WGD) for her snowy scene model inspired by Nowhere on Earth (by Nick Lake).
Grace (6CAL) for her model tower block, inspired by Boy in the Tower (by Polly Ho-Yen).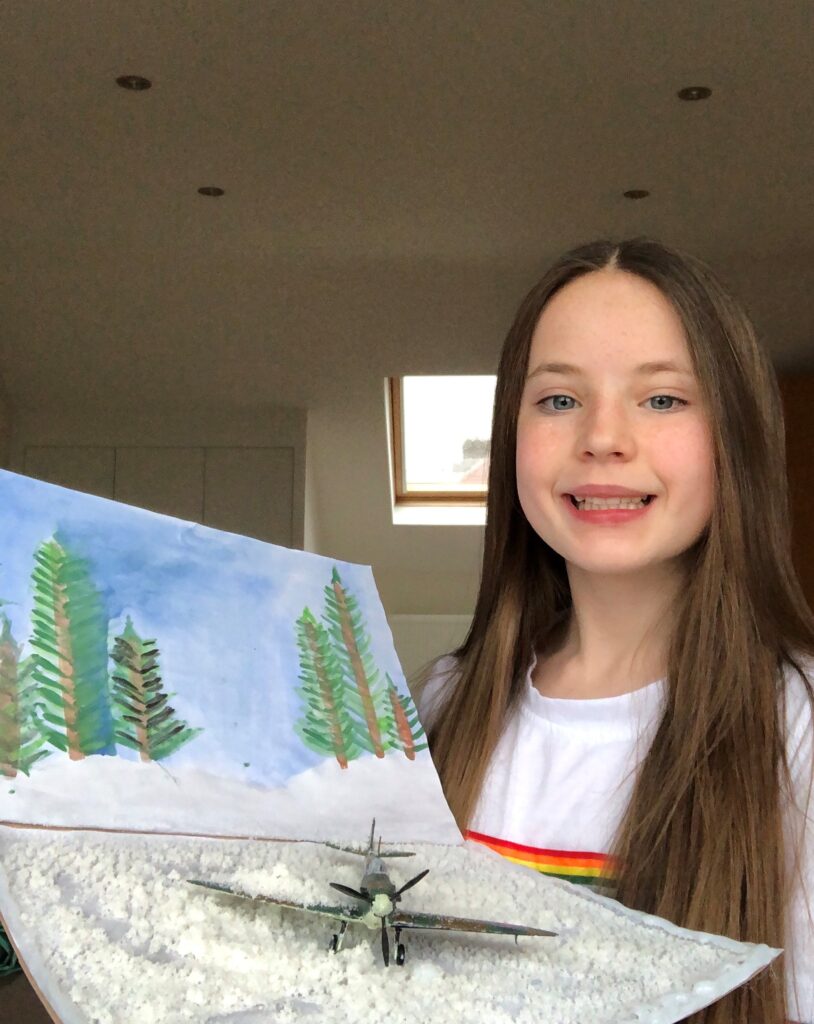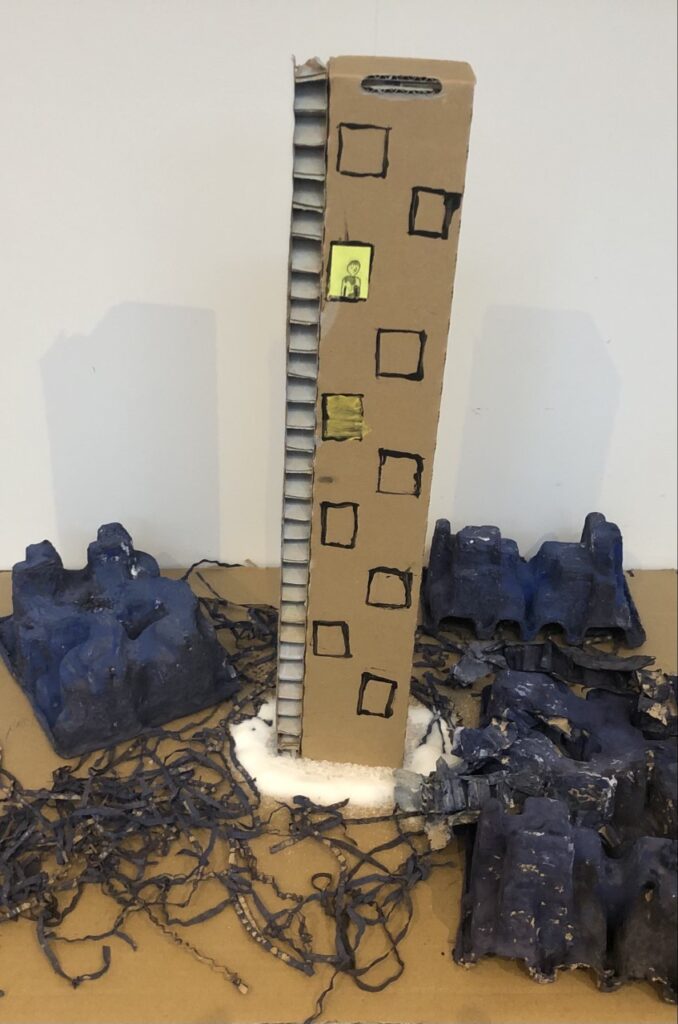 TSBA Quiz Championship
This year we experimented with a new third category where pupils were invited to take an online 50-question quiz on the seven books. It was not easy. Even I (who wrote the quiz) got one question wrong when I practiced the test! However, lots of pupils got involved with Liam declared champion.
1st Liam (7HAB) – 90%
2nd Oliver (7RDC) – 88%
3rd Charlotte (8AFH) – 80%
Well done to everybody who got involved in this year's activities. Considering that many of the activities were presented either remotely, on Zoom or via messaging everybody did incredibly well. The TSBA Reading Challenge will return in the autumn term with a fantastic new selection of books and activities.
Mr Jones (Senior Librarian)